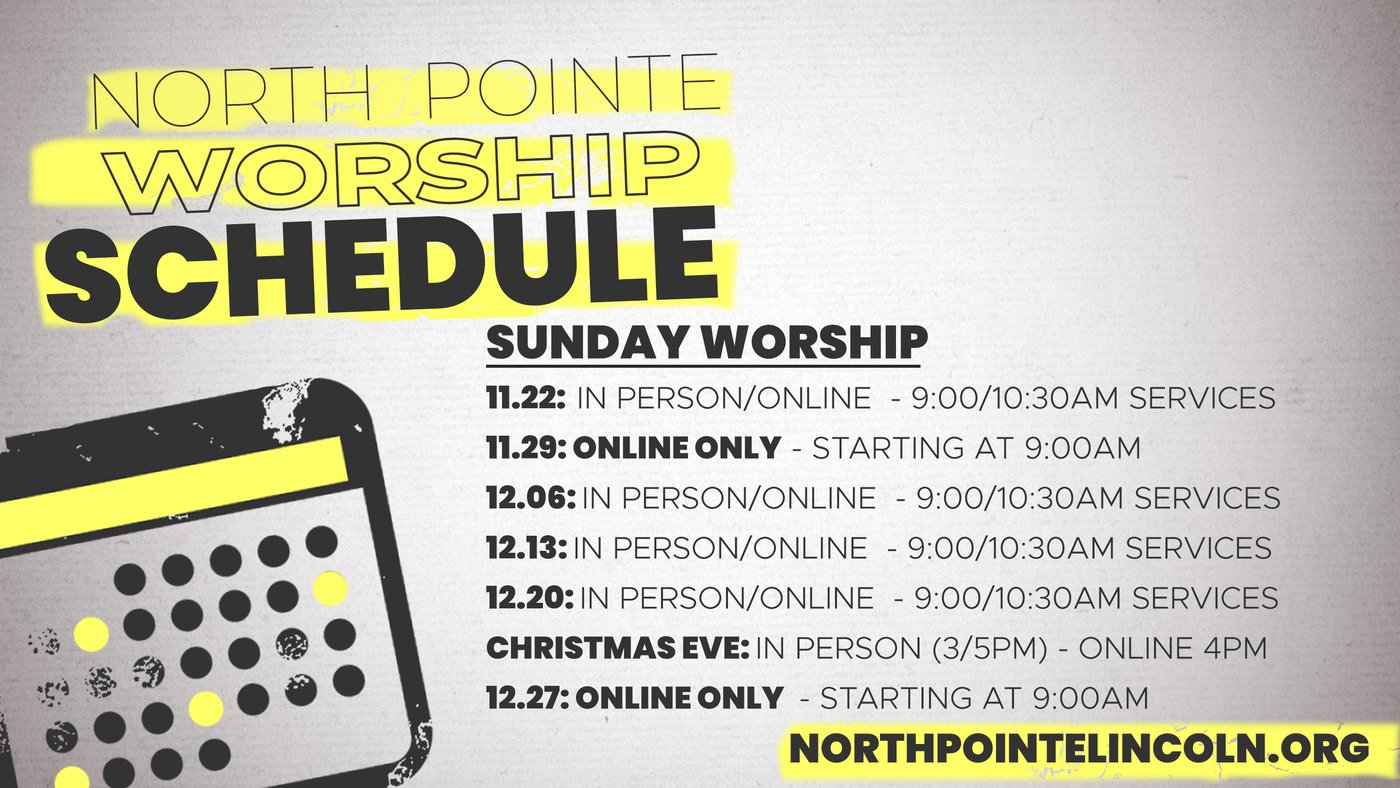 The staff at North Pointe are staying up to date on the increasing COVID rate in Nebraska. Our goal is to sustain in person services as long as possible and as safely as possible.
Due to the increased travel of the holiday and limited volunteer availability, we will be having online ONLY services November 29, December 27, and January 3.
You can join us IN PERSON (or on livestream) on November 20th, December 6, 13, and 20. We will be communicating any unforeseen changes through email and social media in the weeks to come.
Thank you for your patience and support with this unpredictable year!
---