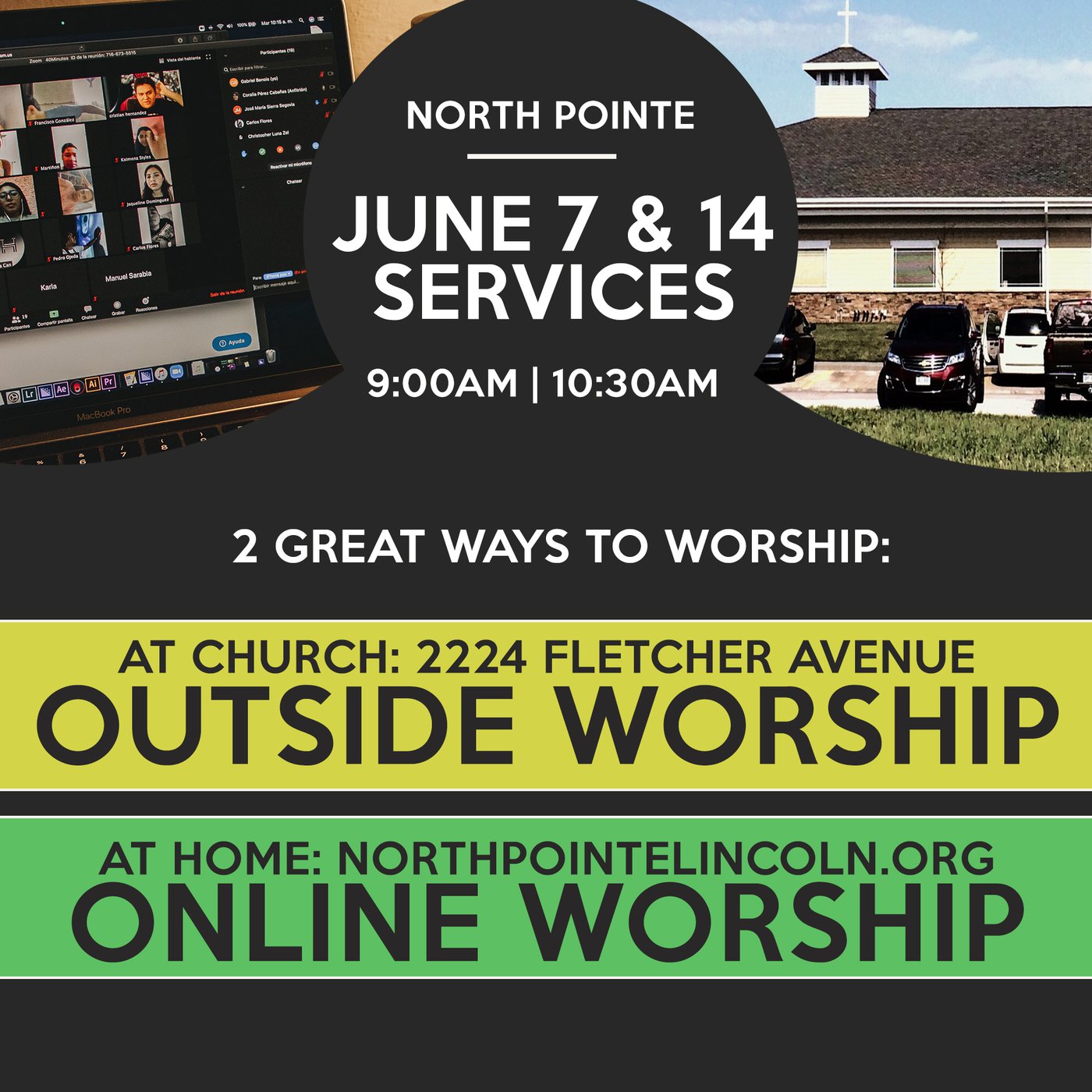 WELCOME BACK HOME - PHASE 1
As followers of Christ, we're called to gather together. We're meant to be together, to learn, to worship, to pray for each other, and to encourage each other. With Governor Ricketts' announcement that houses of worship are able to have in-person services again, we have been diligently working on a phased approach for a safe and meaningful reopening that will honor the CDC's recommendations for social distancing and best health and safety practices. We're excited to enter Phase One and begin meeting together on-site outdoors.
Starting June 7th, we will begin in-person, outdoor services at North Pointe. Continuing to worship online may be the best option for some of you. But if you're healthy and do not have any of the limiting situations (please see below), we encourage you to prayerfully consider joining us in-person starting June 7th!
---
IN-PERSON OUTDOOR SERVICE GUIDELINES
North Pointe's Role
We will offer two outdoor services at 9:00am and 10:30am starting June 7th.
We will not be passing the offering plate, bulletins, or communion. Our Give box will be available and other resources can be accessed digitally (weekly Worship Guide, connect card, giving online, etc.)
Refreshments (coffee, water and donuts) will not be available.
Kids and Student Ministry will not be available during this time and if they attend, must sit with their parents.
Hand sanitizer will be available at the main entrance.
Restrooms will be available and a limited amount of people may enter at a time.
If weather looks like it could rain or be hazardous, we will update the status of the service one hour before on our website and social media.
Continued online services will be available. If you are not comfortable attending yet or the service is canceled due to weather, we will continue to provide our regular service online.
Your Responsibility
Masks are recommended but not require. We ask you help in showing care and respect to everyone in how you interact with everyone by keeping physical distance from other attendees (6 feet).
Bring your own seating and anything your family would need during service.
Do not attend if you have any symptoms of any illness within the past 14 days.
---
SHOULD EVERYONE COME BACK IMMEDIATELY?
While we'd love to see each of you, we know there are some limitations that may prevent you from attending right away. Whether or not you are able to return to physical gatherings at this time, the most important thing is that we stay spiritually and relationally connected as a church family – in person or online!
---