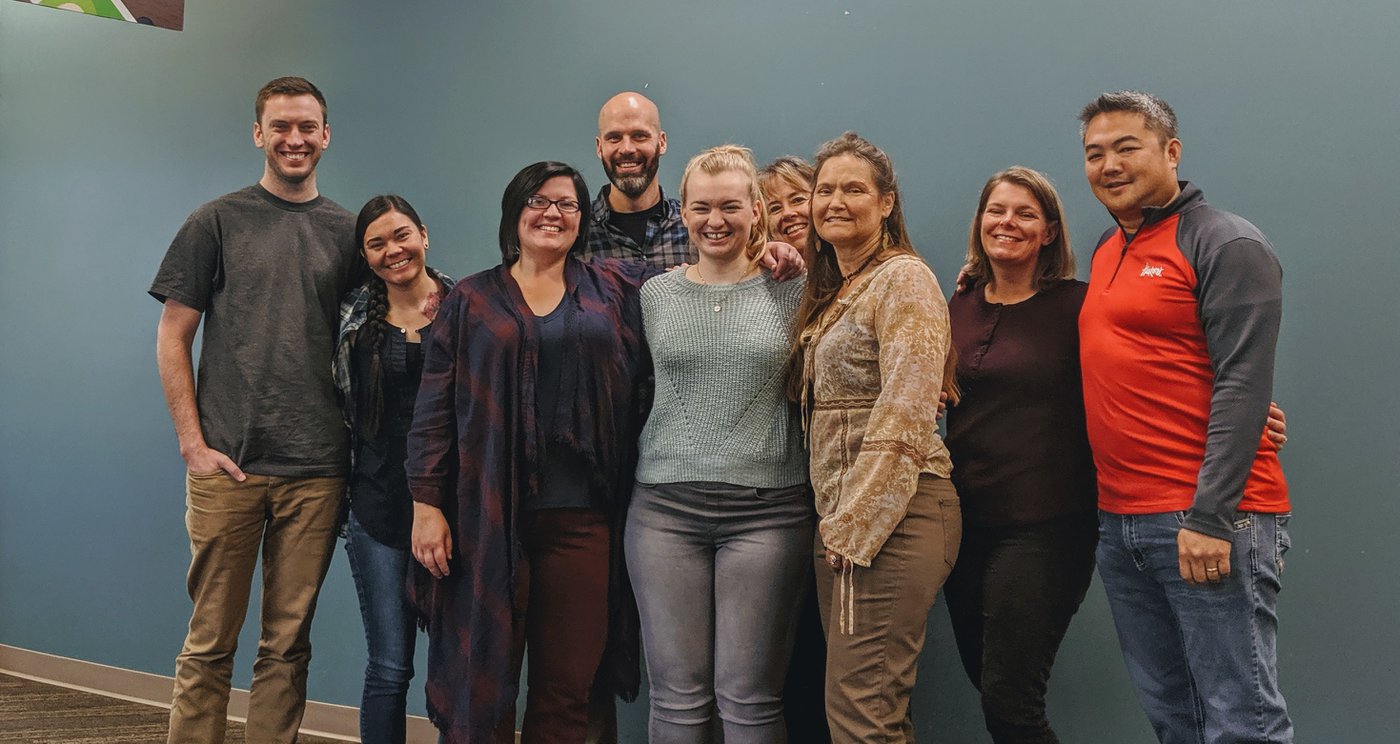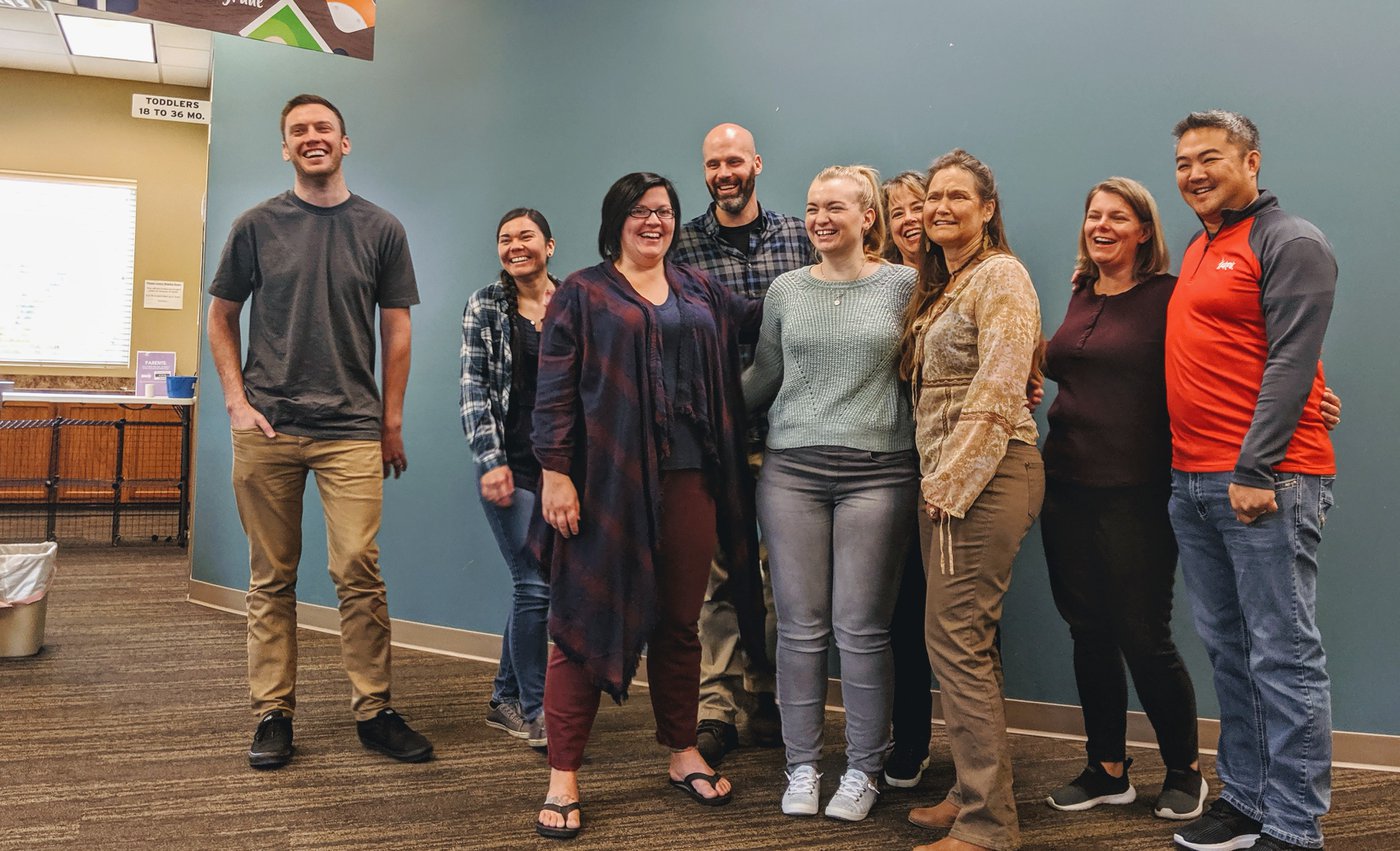 ---
What is our team doing in spain?
North Pointe is excited to partner with our missionaries in France who are working on a media project impacting Europe and Northern Africa. This will be a unique mission trip getting to partner with missionaries we current support, encourage them and work alongside them and their ministry partners in various ways.
We will be involved in getting equipment, props, costumes, and people to the shoot location. We will work with hair, makeup, and costumes as well as help with setting up set dressing and non-film equipment. We will spend many hours praying for and helping assist our missionaries during the shoot days as well as getting to live life with them off site during this 10 day trip.
This mission trip is designed with one common goal in mind; to help, encourage and support our missionaries in their ongoing missions work. North Pointe is excited to grow this partnership in Europe and you can be apart of supporting this trip and ongoing partnership today!
Read this encouraging and insightful article about one of the agencies we will be partnering with on the trip.
Watch the latest season of the docu-drama. We are assisting with the next season's recordings on our trip.
https://www.amazon.com/Lost-Legacy-Reclaimed-Season-One/dp/B07YF11RCC
Follow our team's 10 day trip
Thank you for supporting our team through your prayers and sacrificial giving! We will be posting frequently here as the trip progresses. Watch for pictures from the team as well as things you can support us in prayer.
What time is it in spain? 7 hours ahead of Central Time Zone
---
NOV. 1-2, 2019 - TRAVEL DAY 1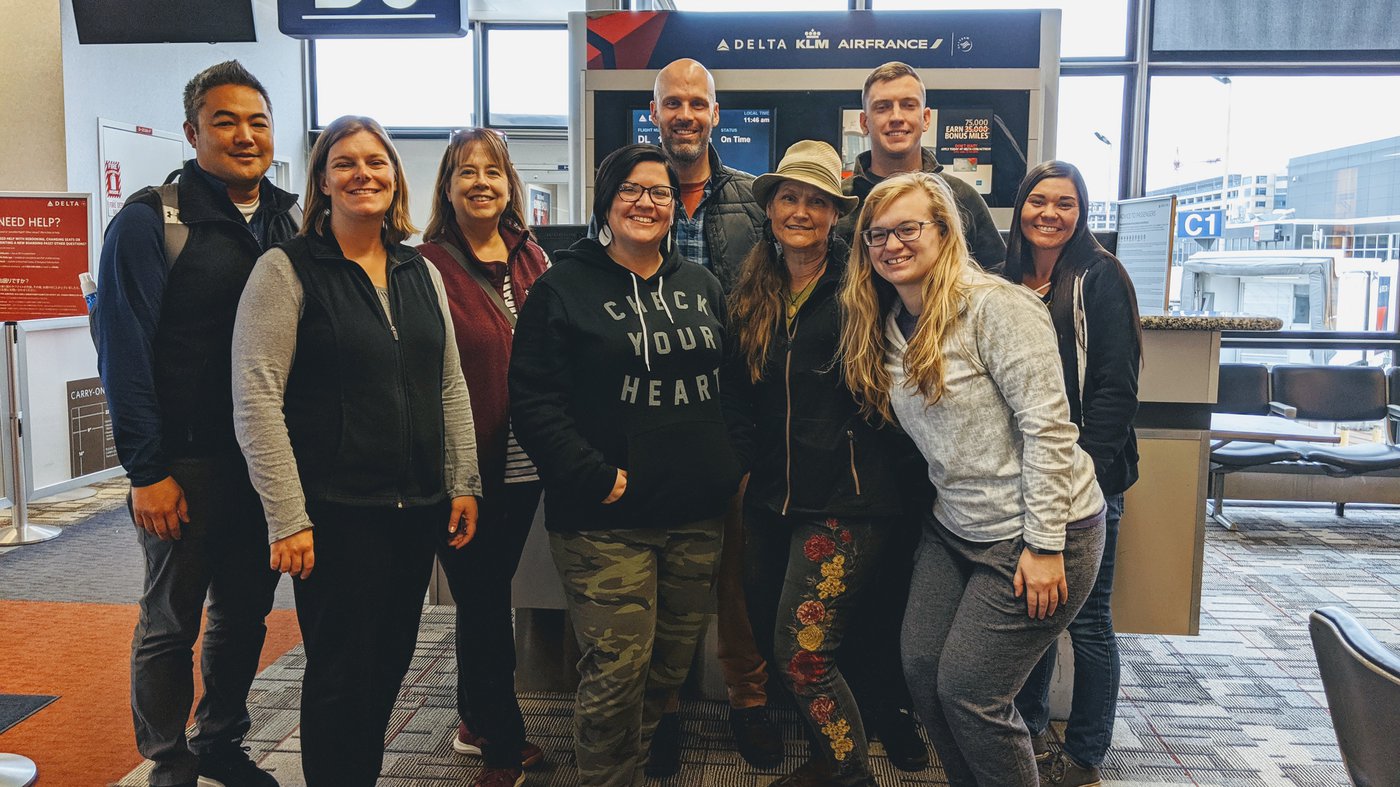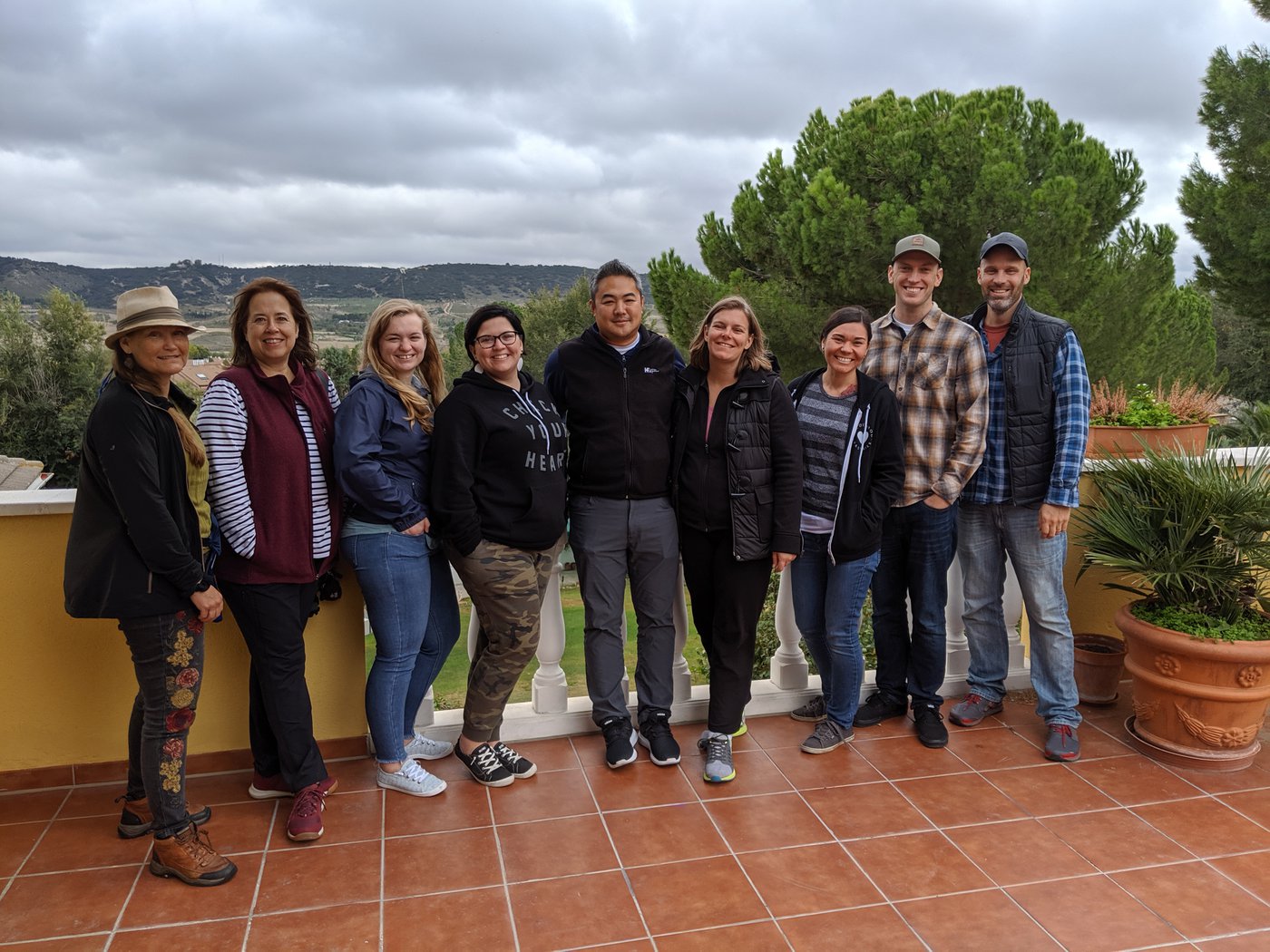 Jetlagged but in Spain! Touring the mission headquarters.
---
Sunday, Nov. 3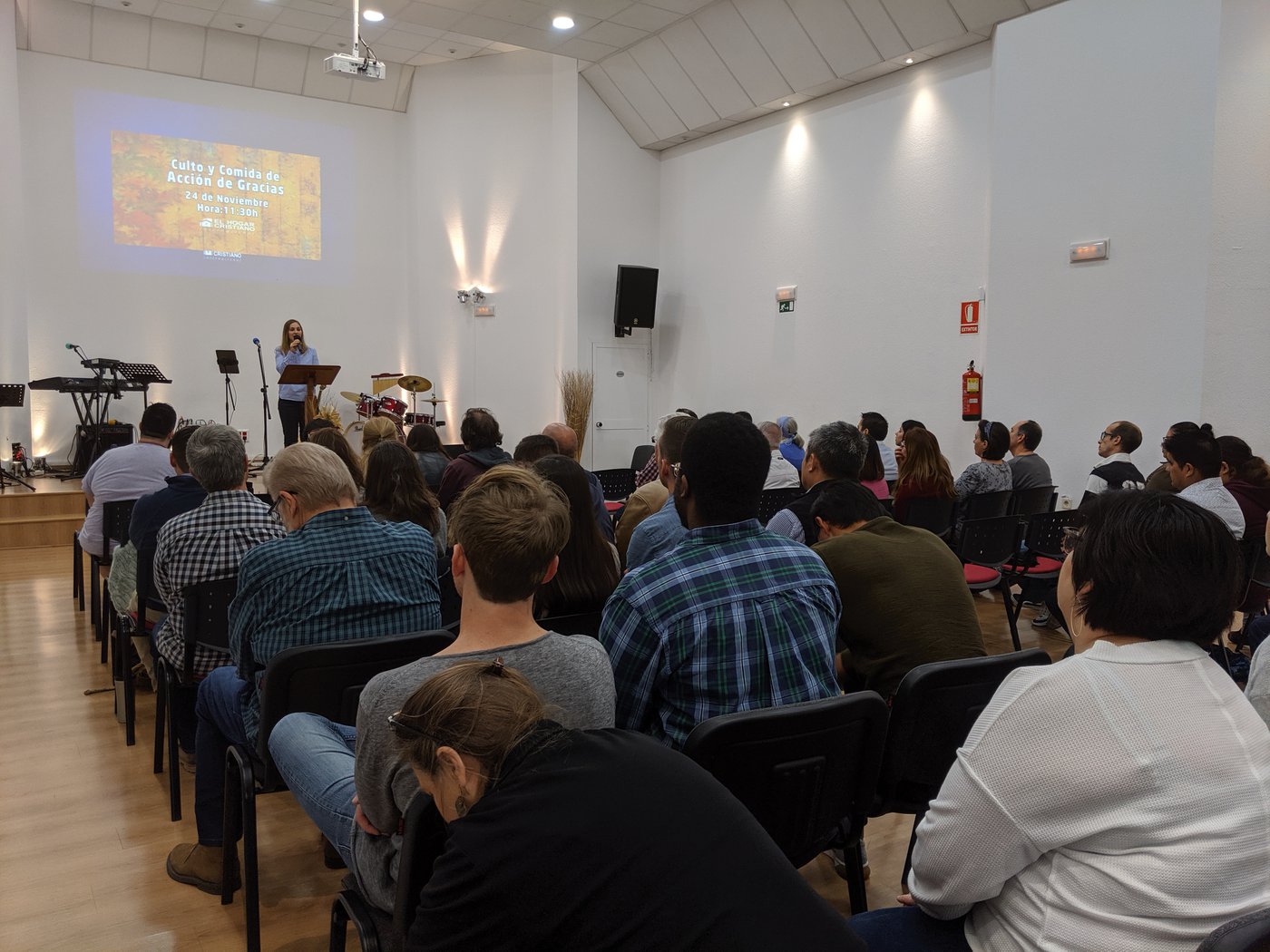 Joining our brothers and sisters in Christ in worship this morning! Worshipping as one around the world.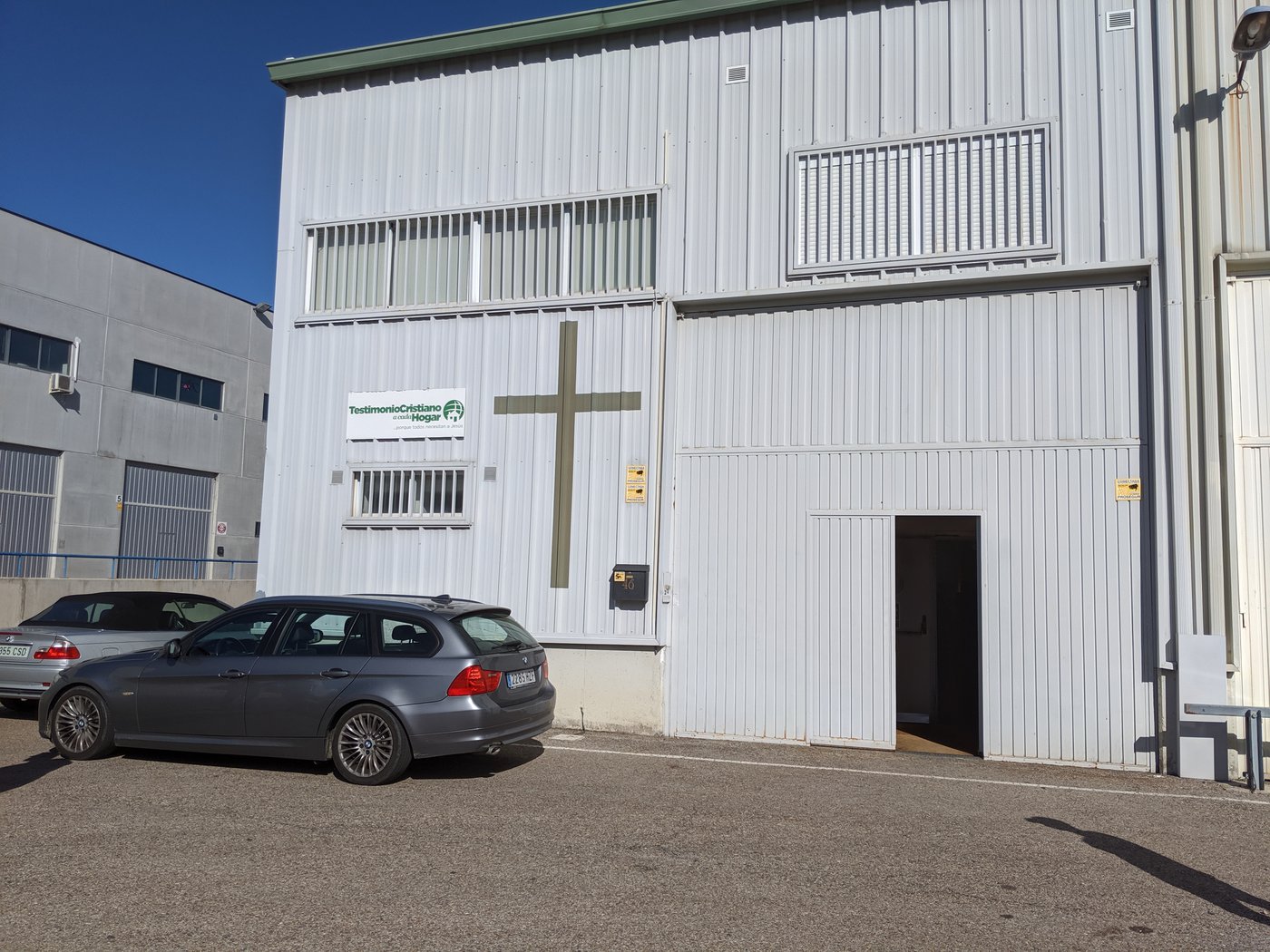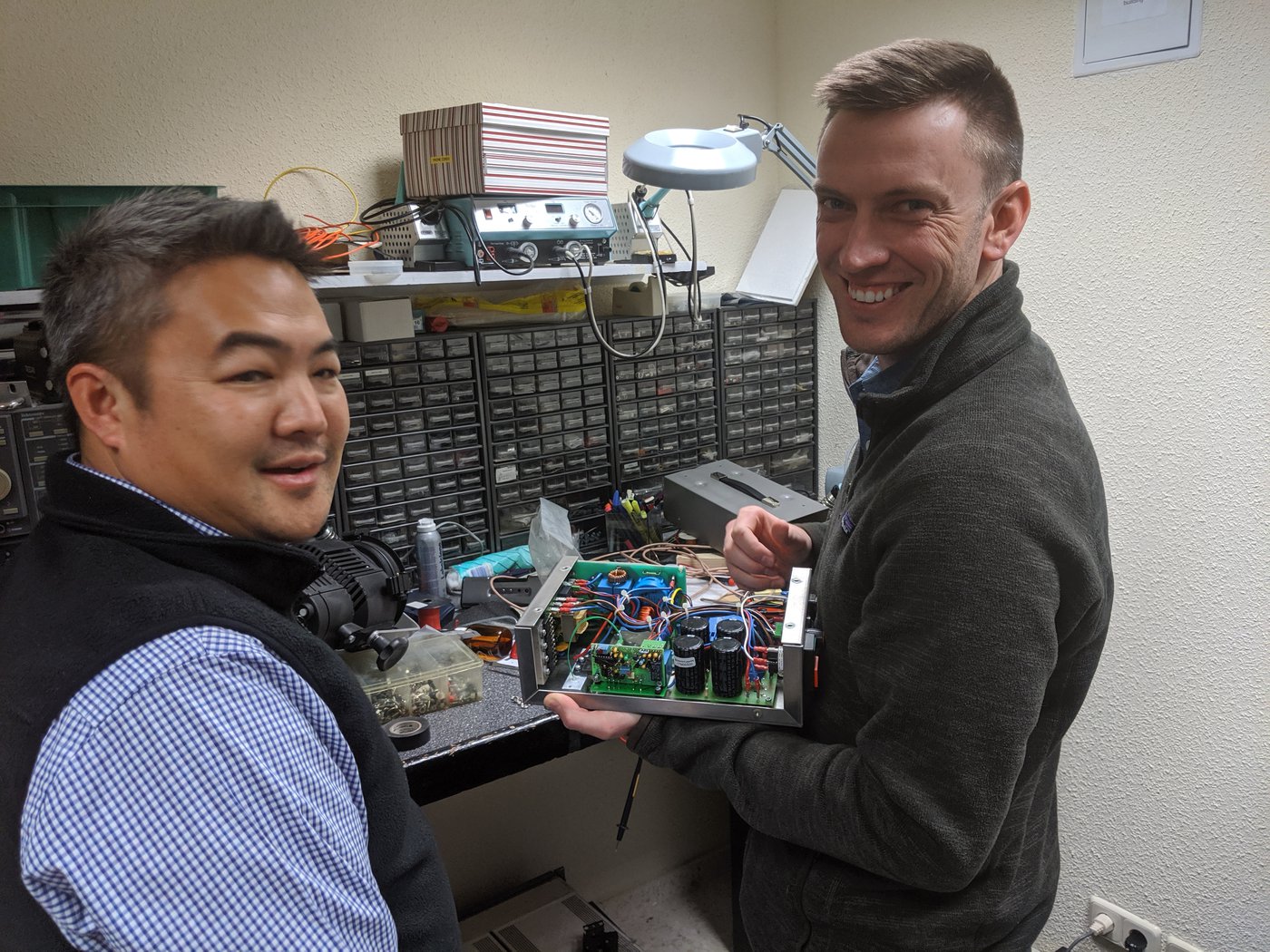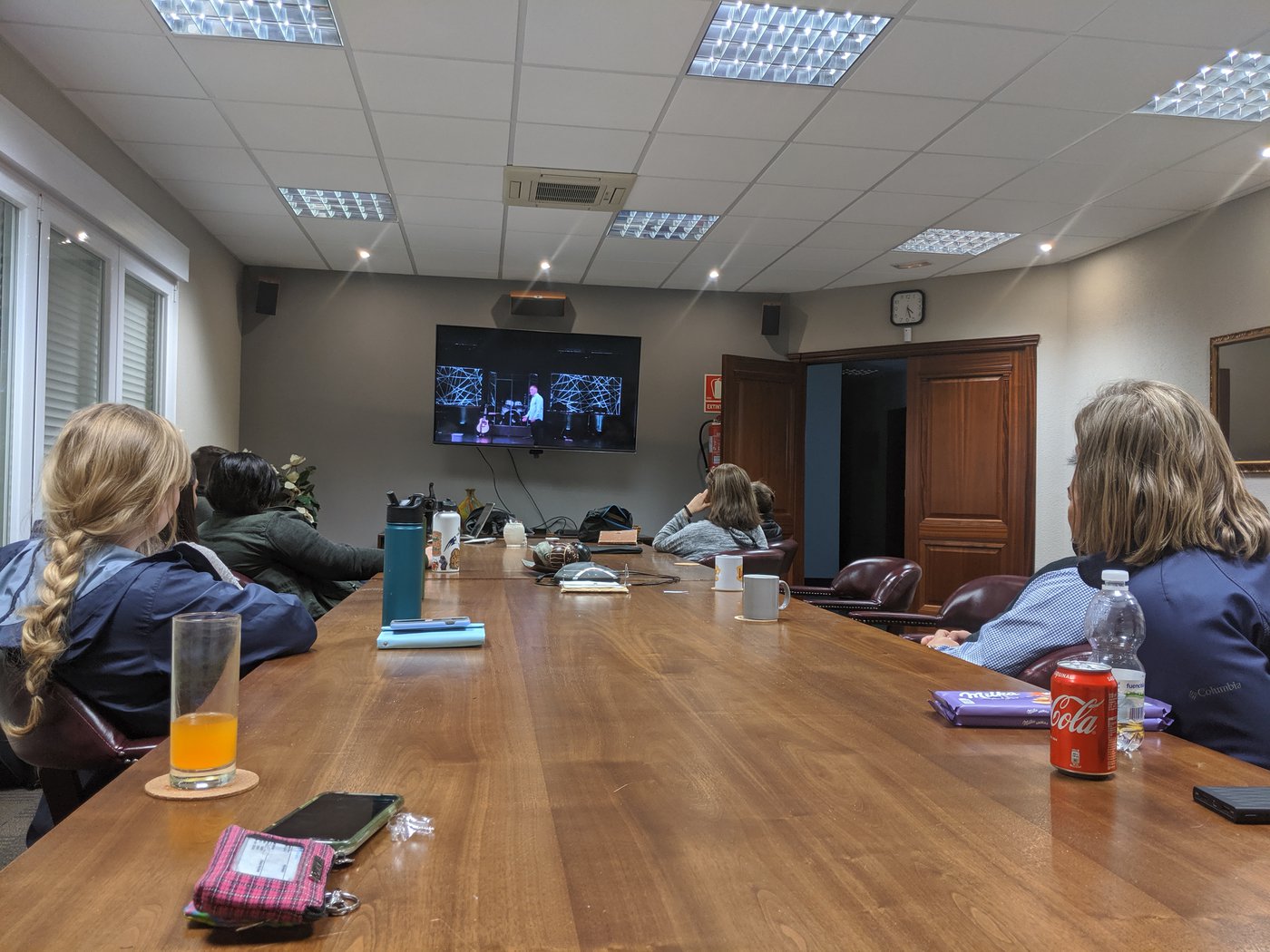 Monday, Nov. 4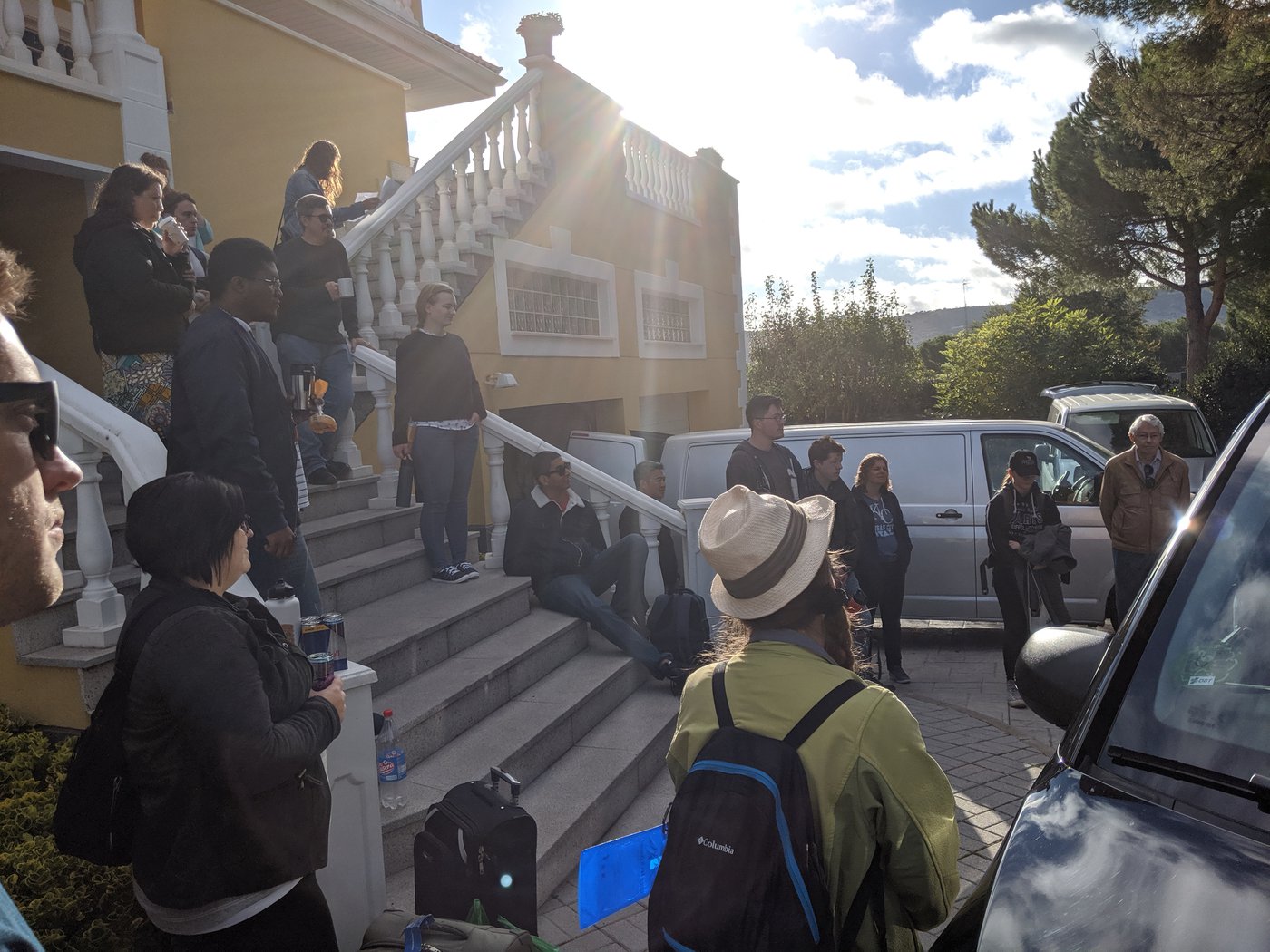 ---
Tuesday, Nov. 5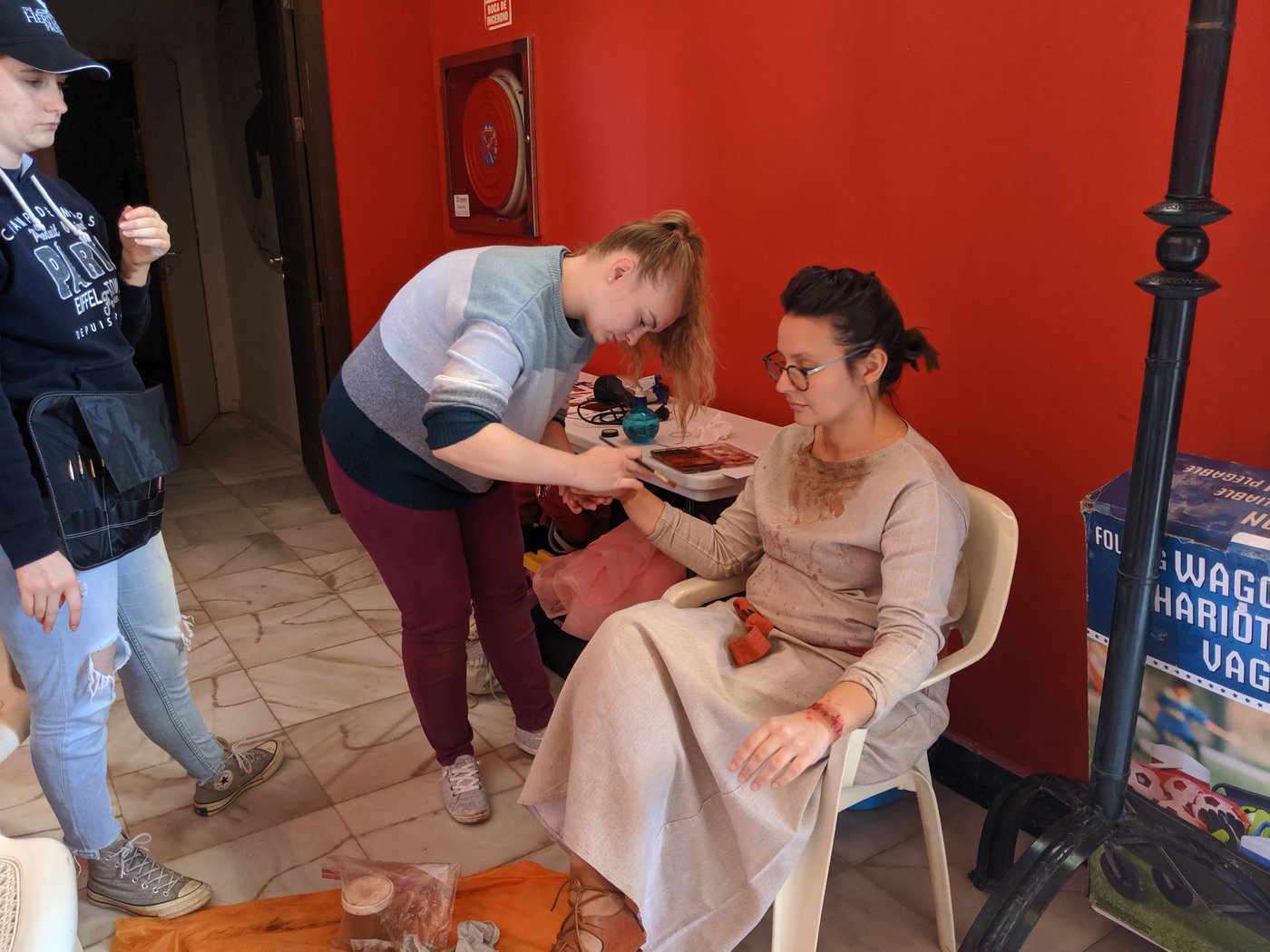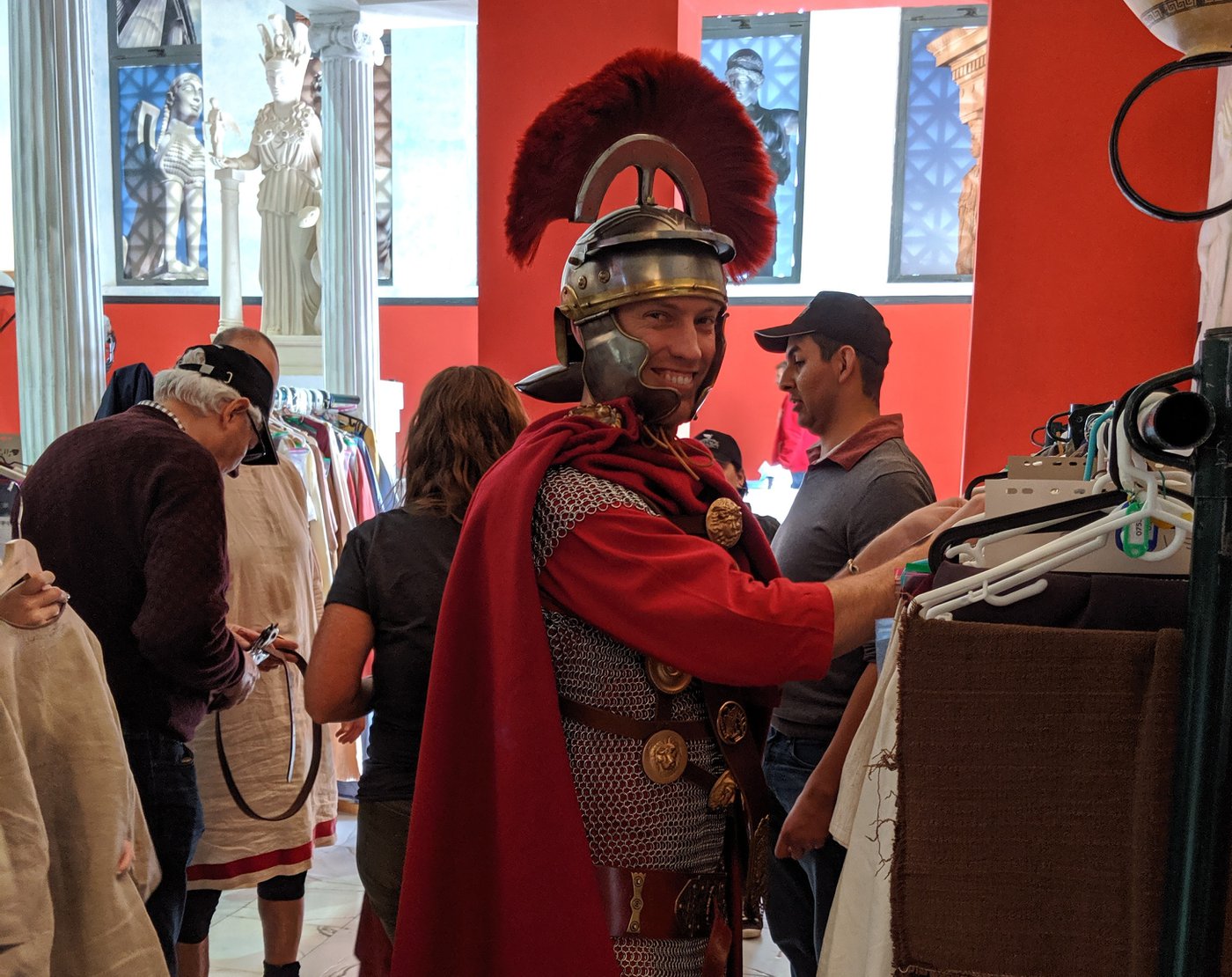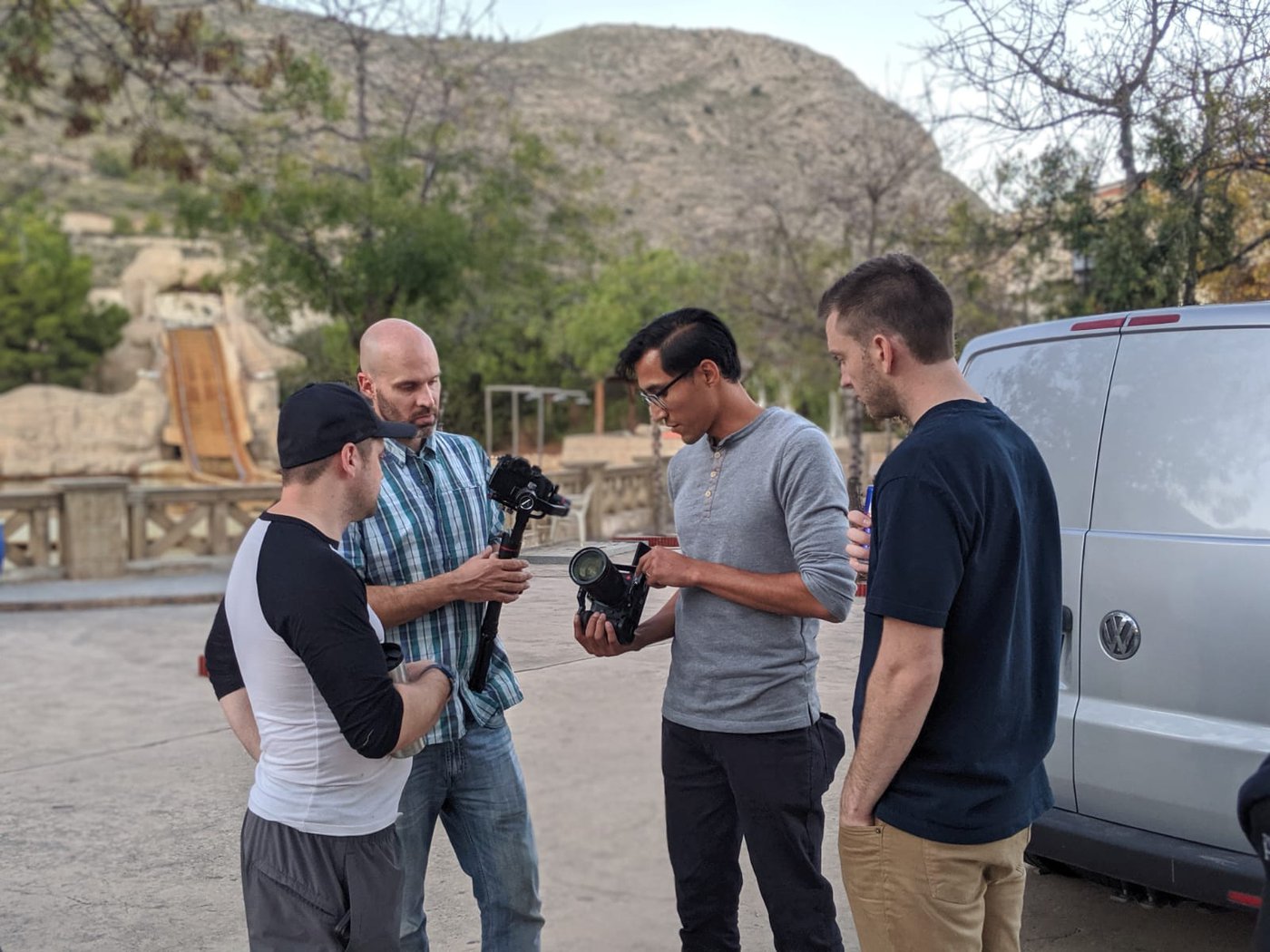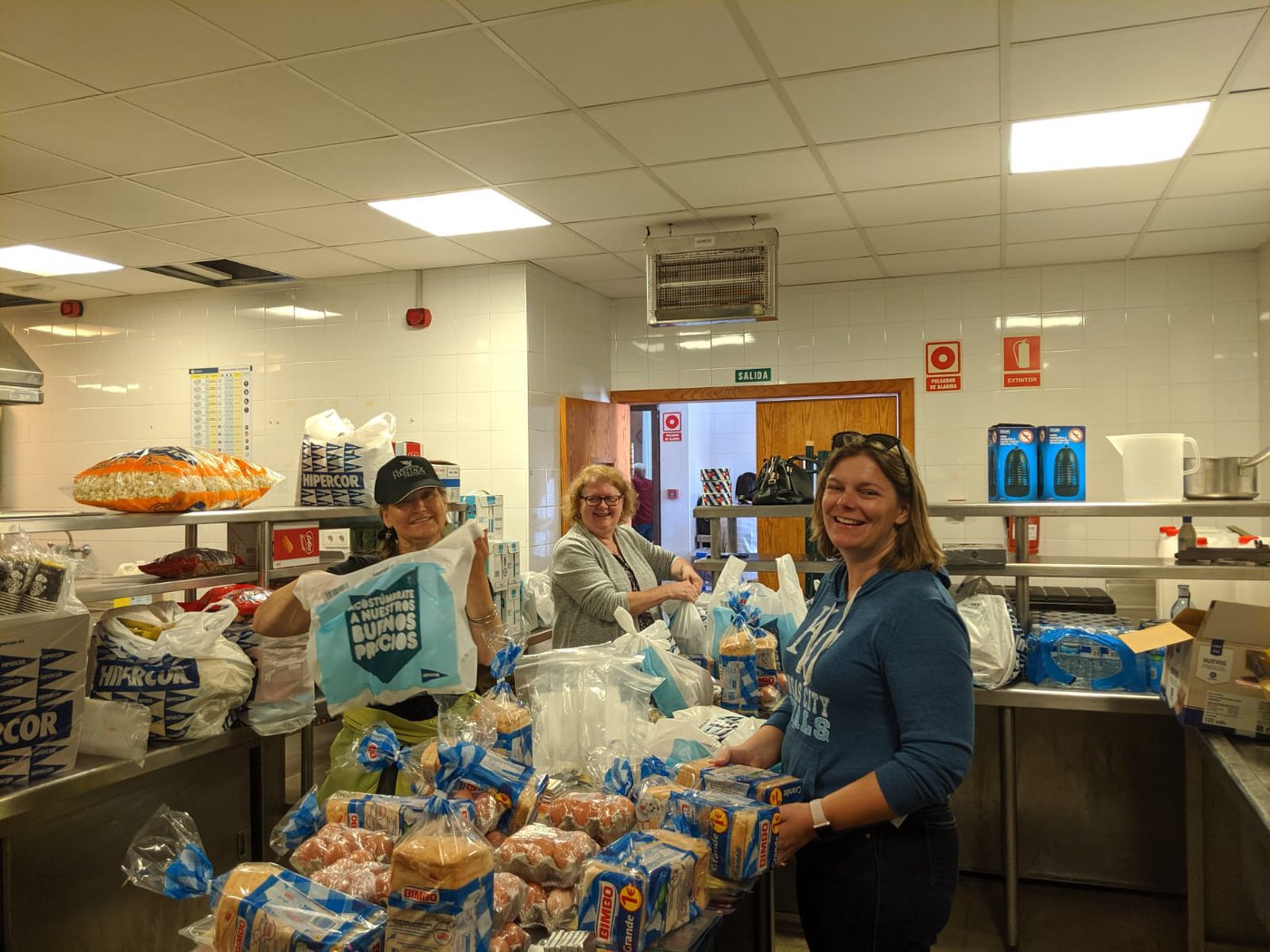 ---
Wednesday, Nov. 6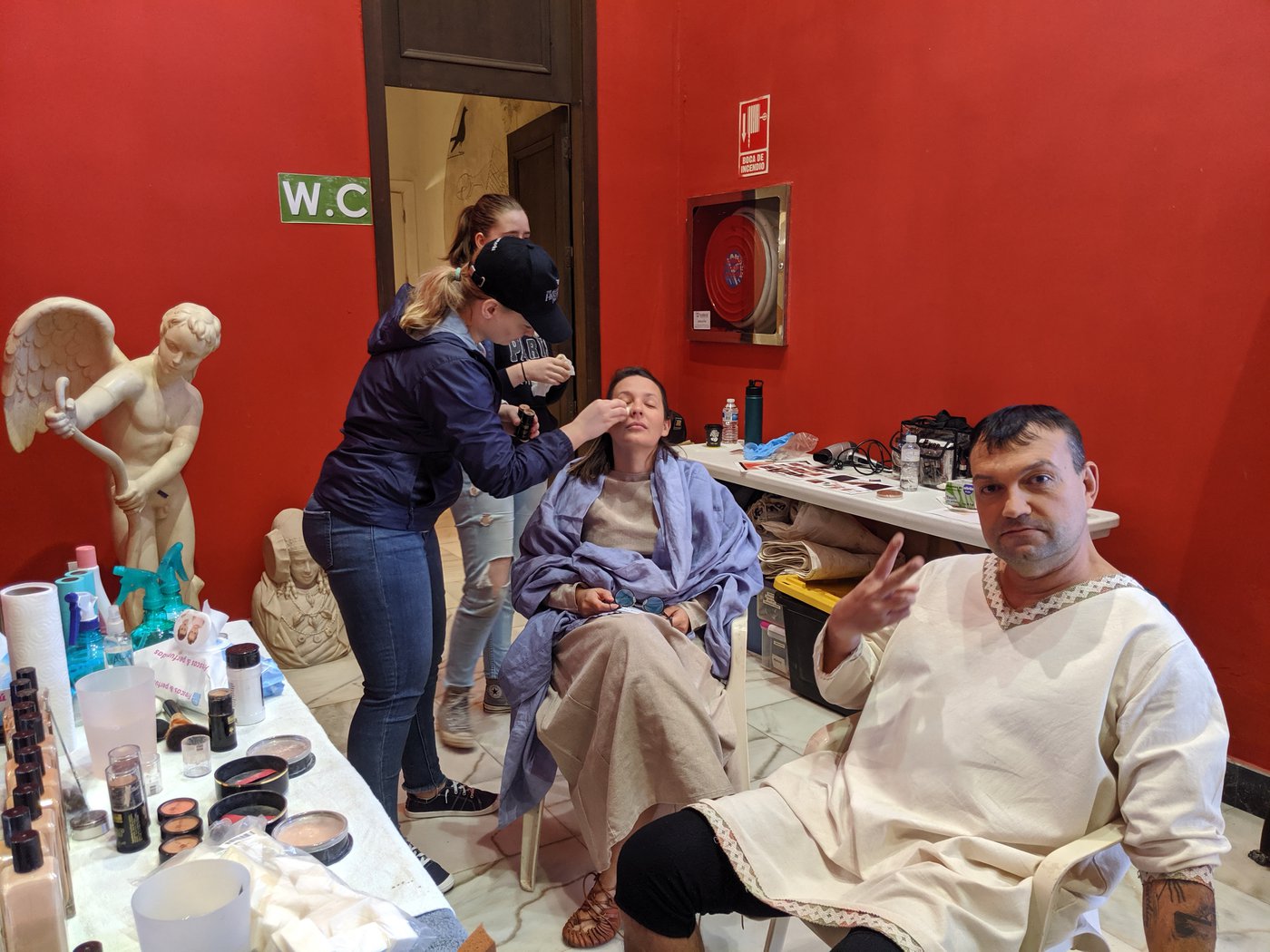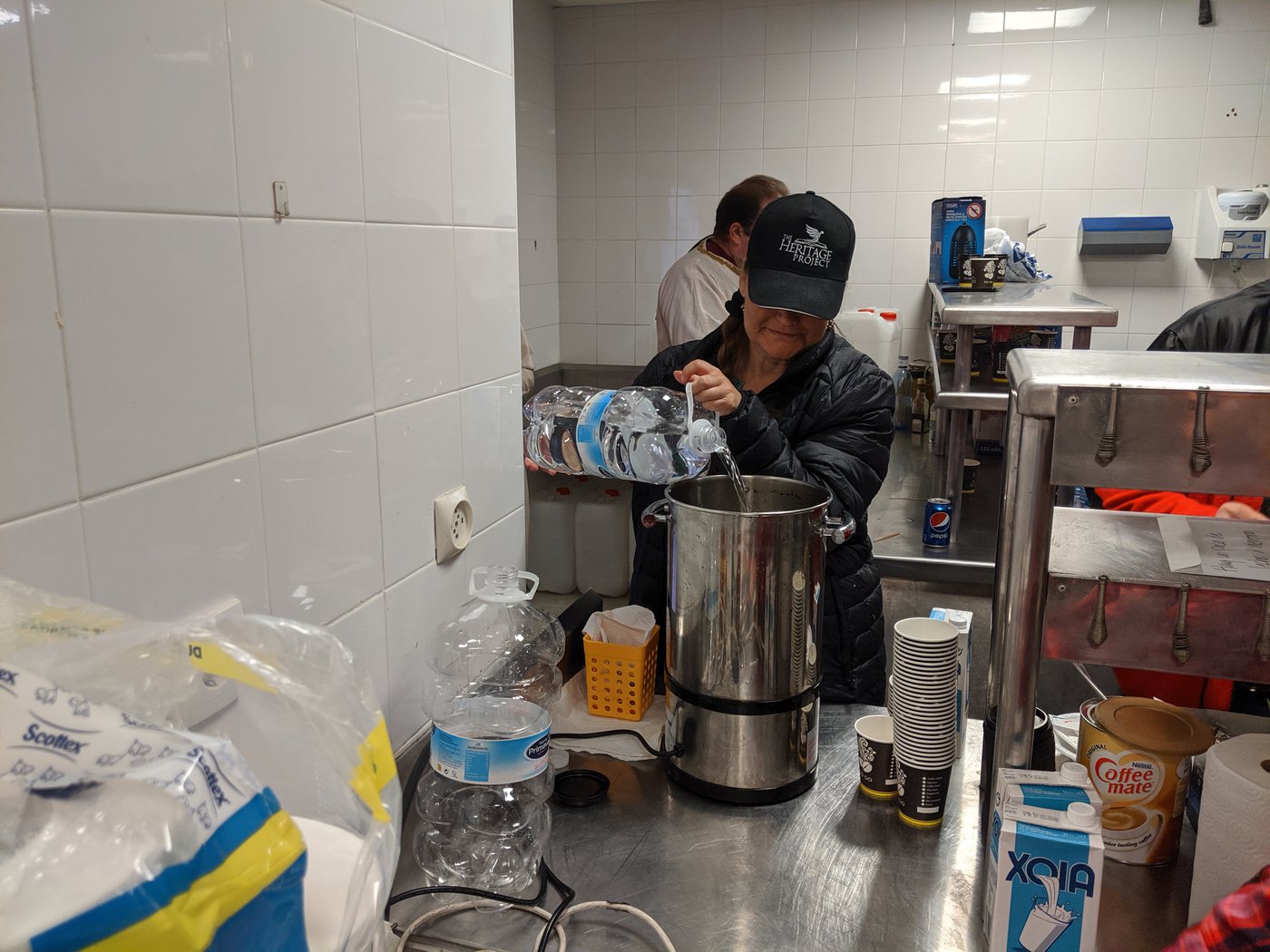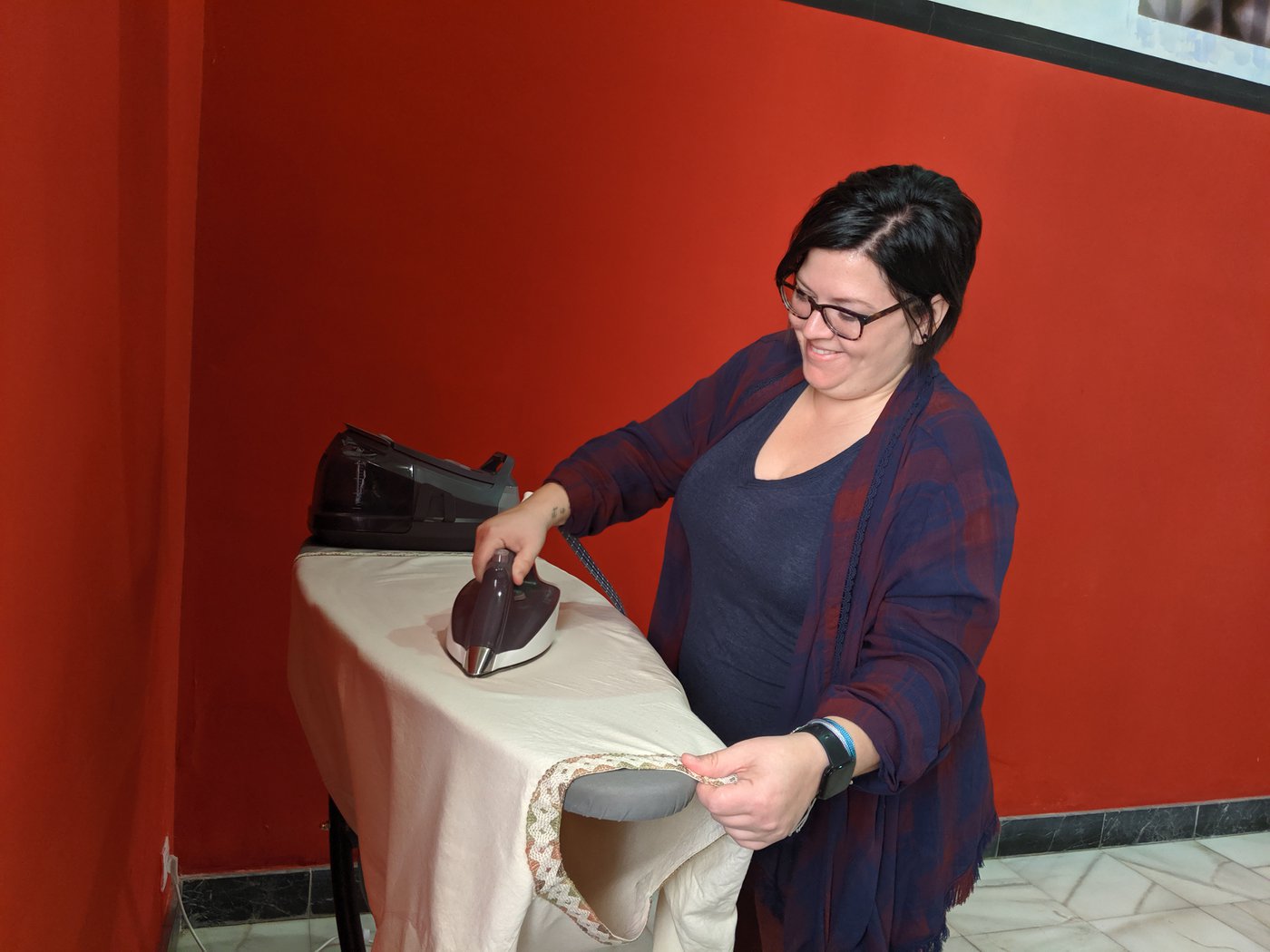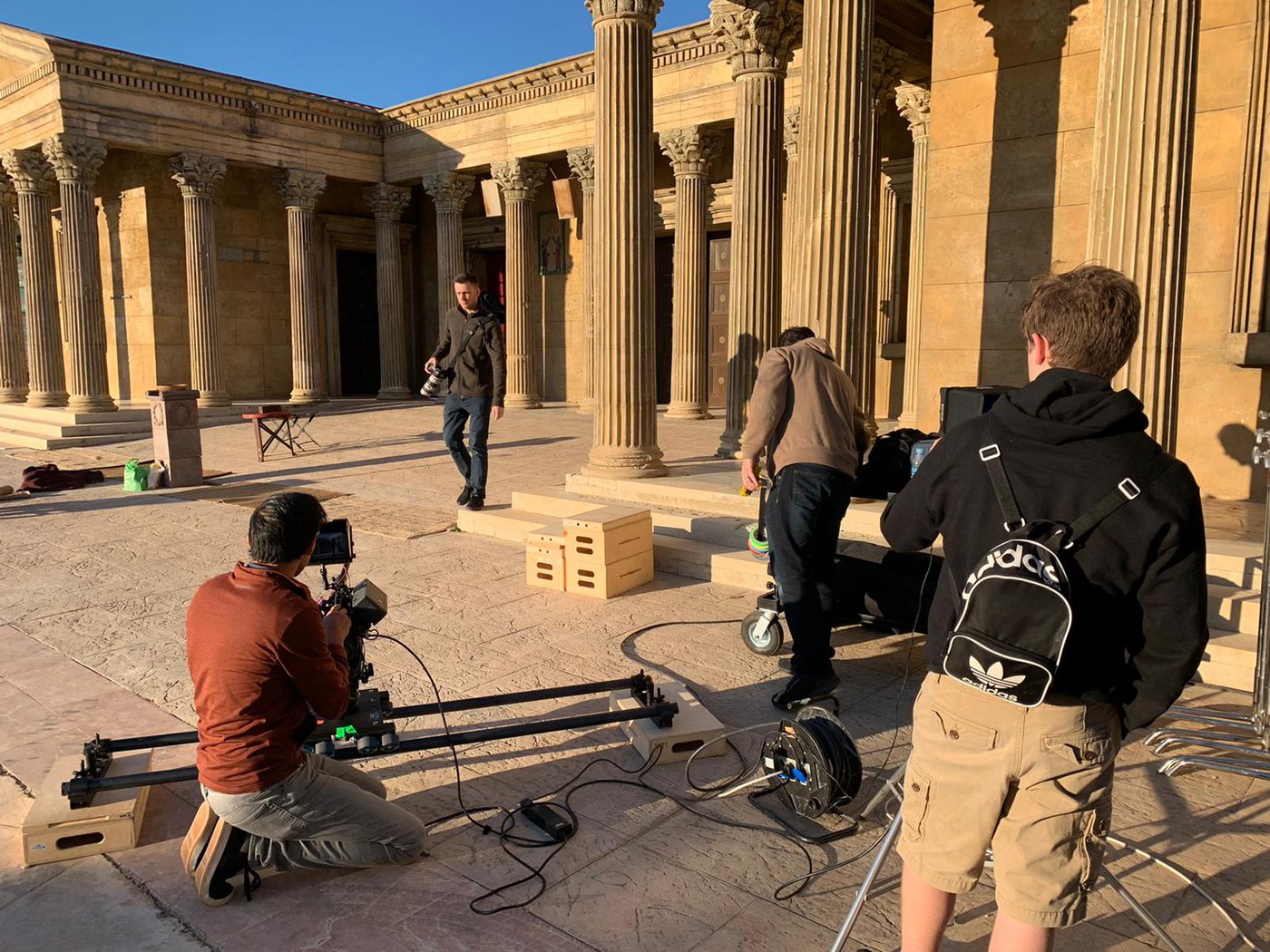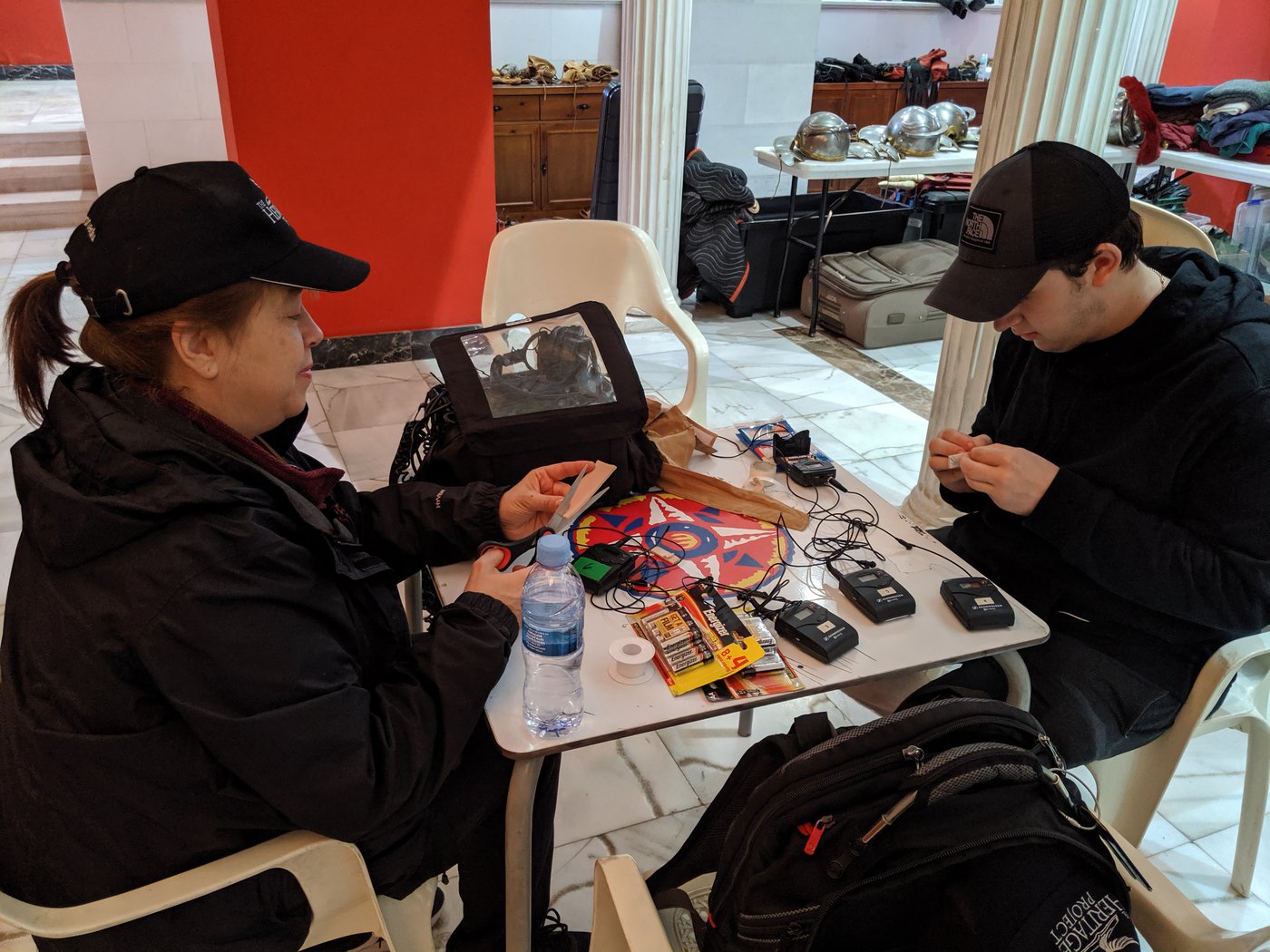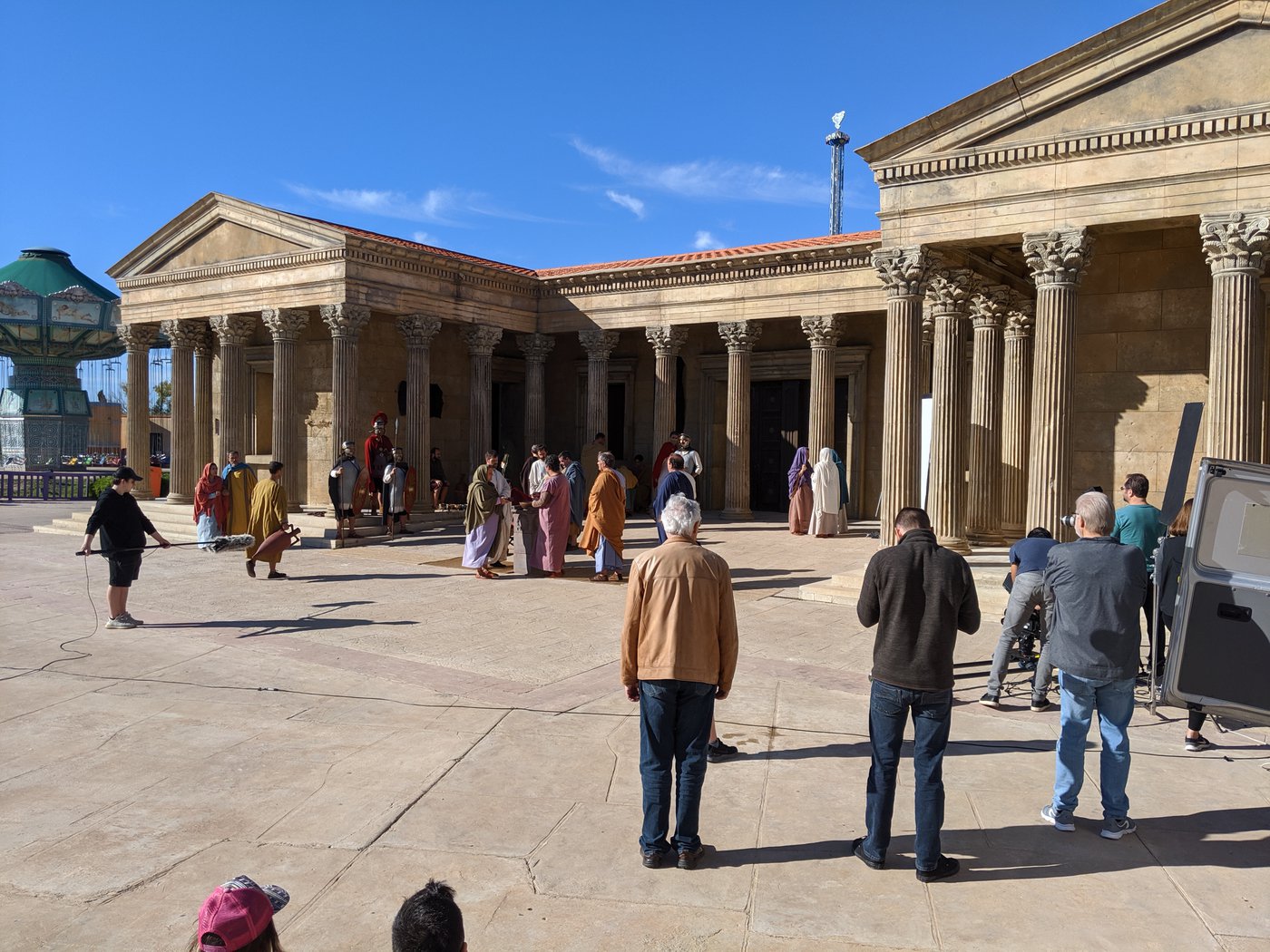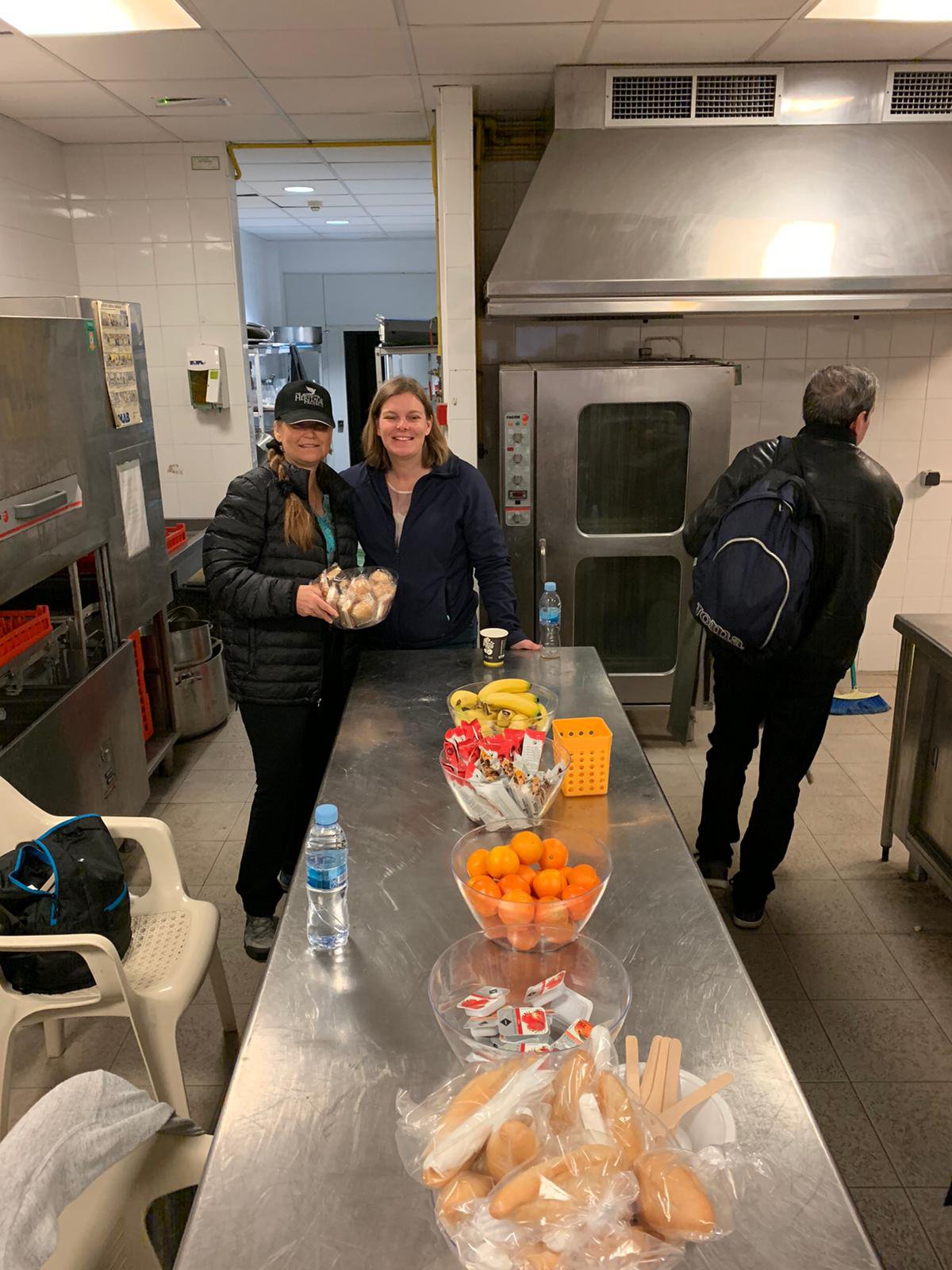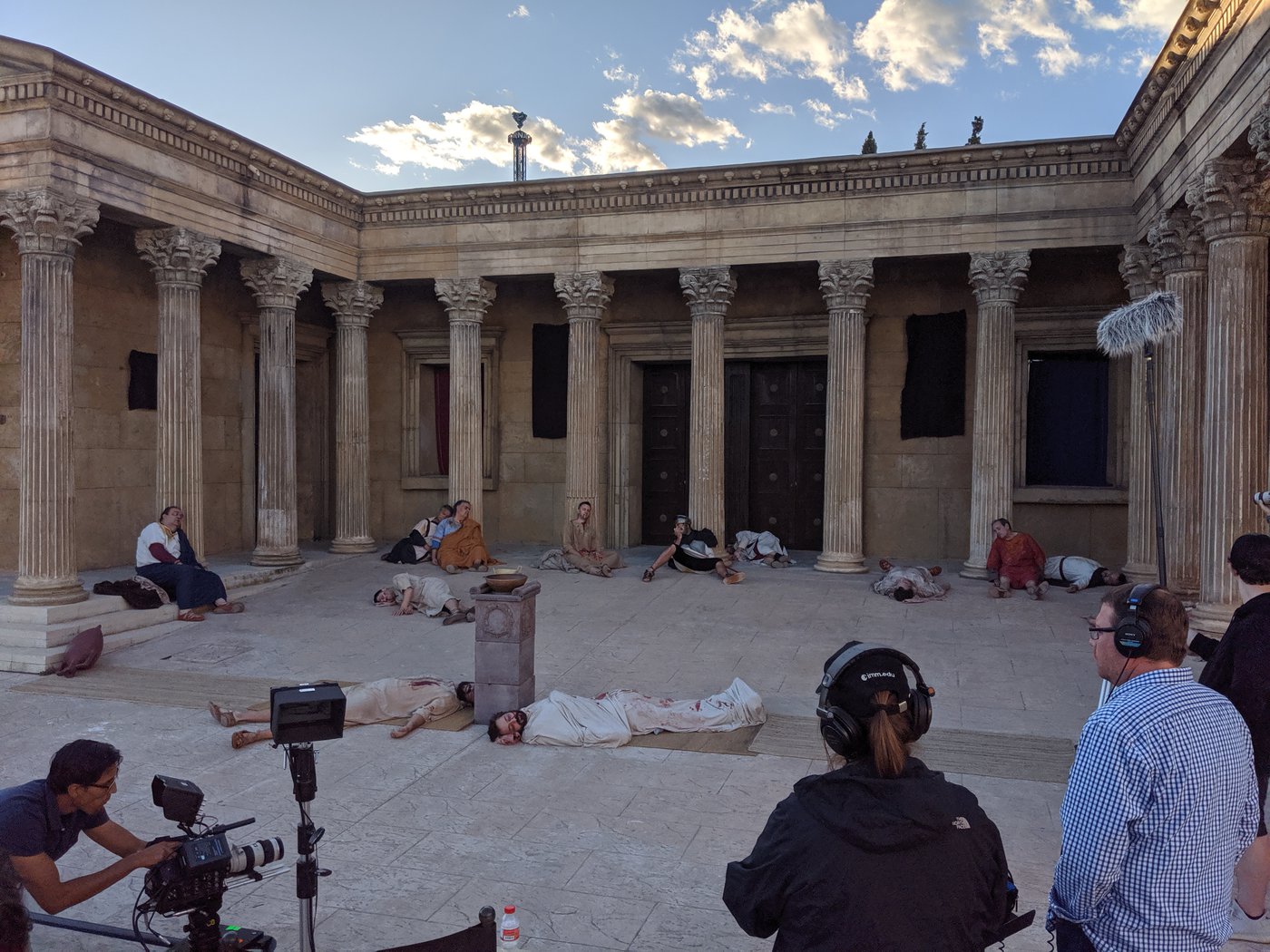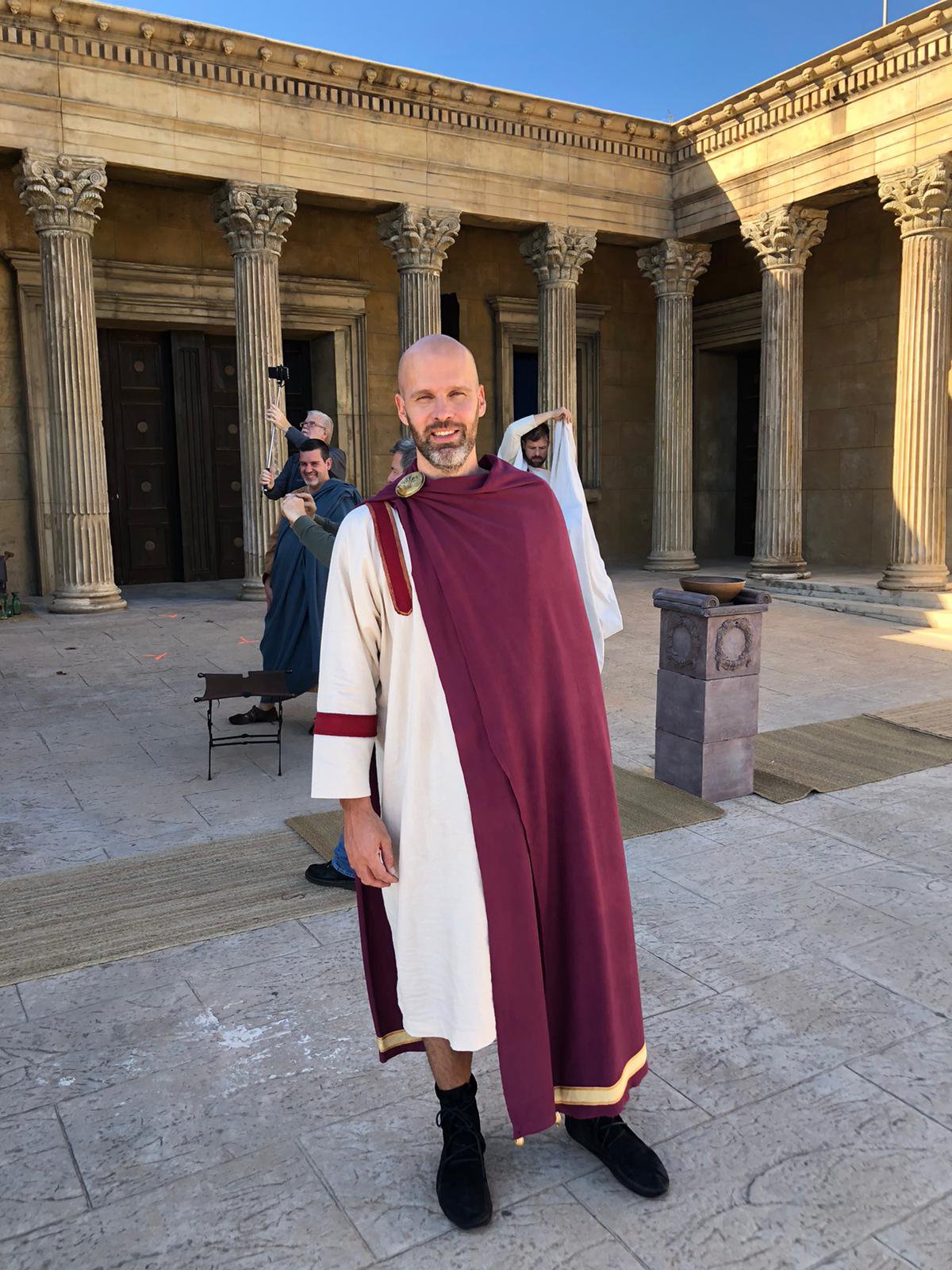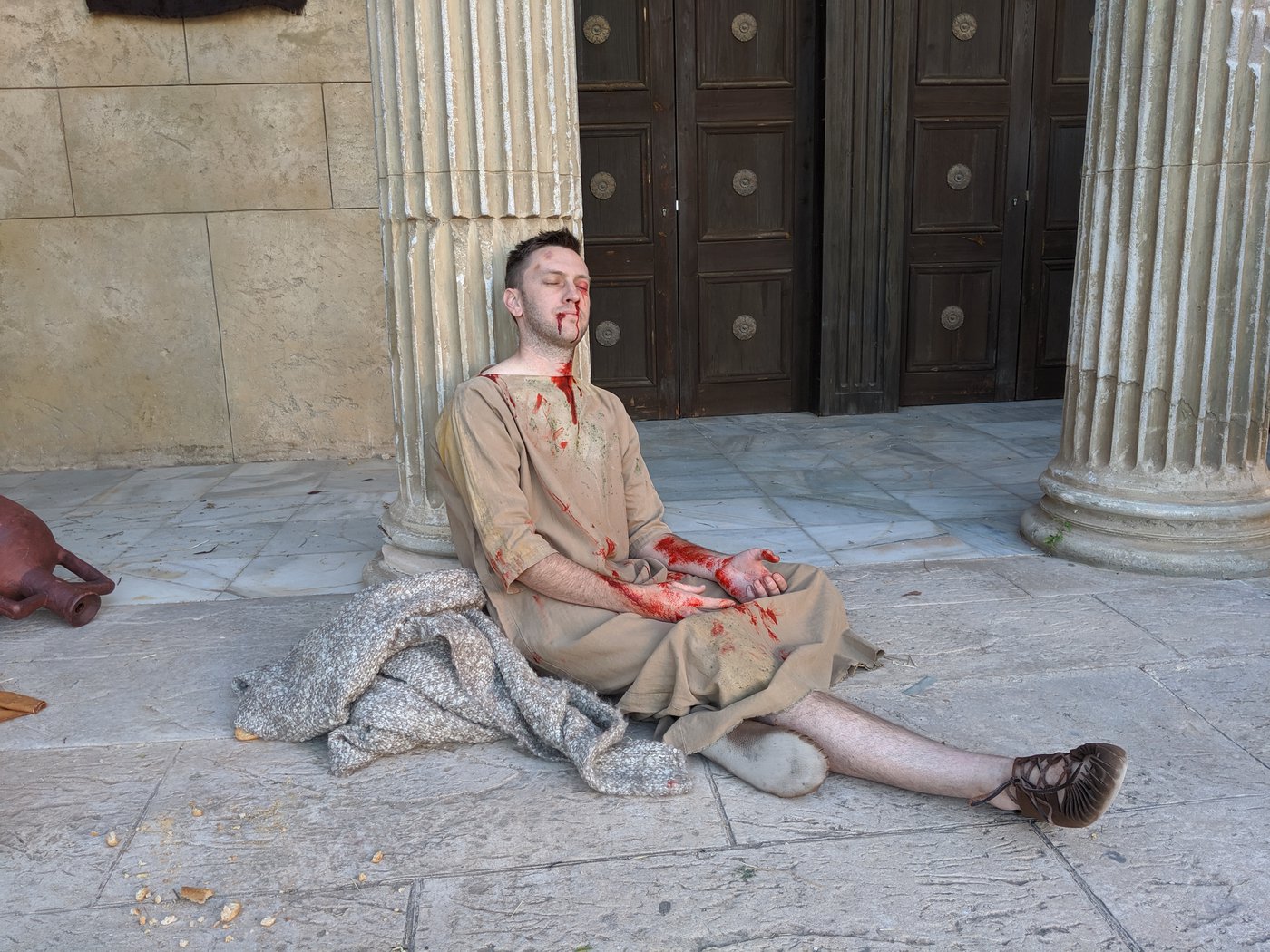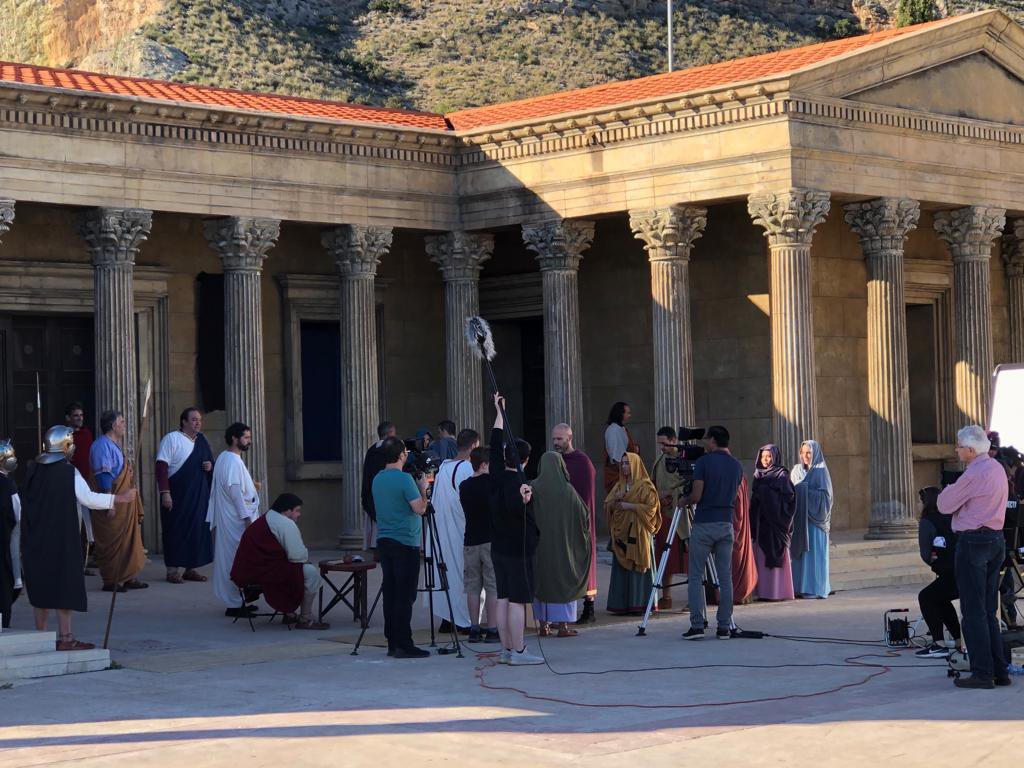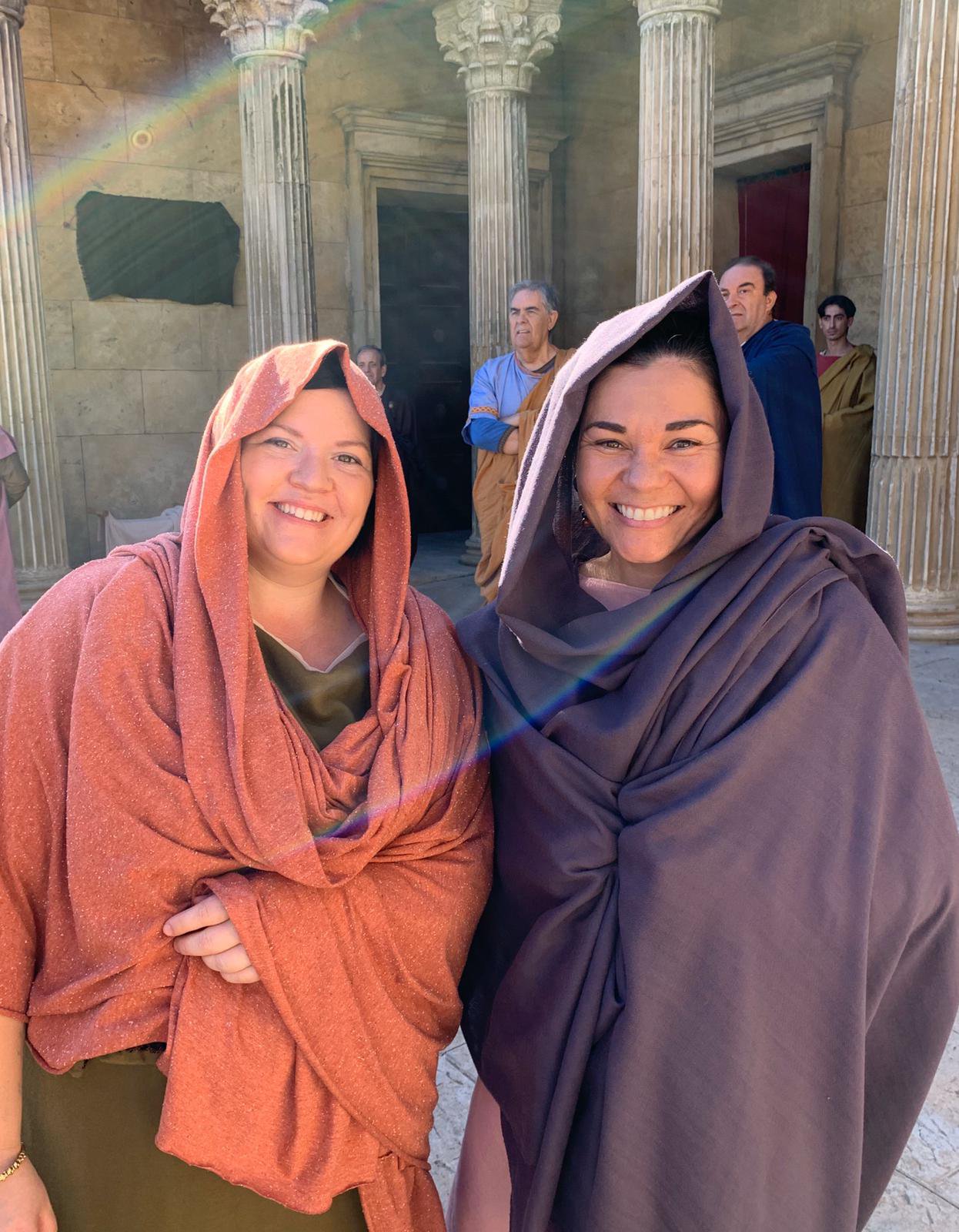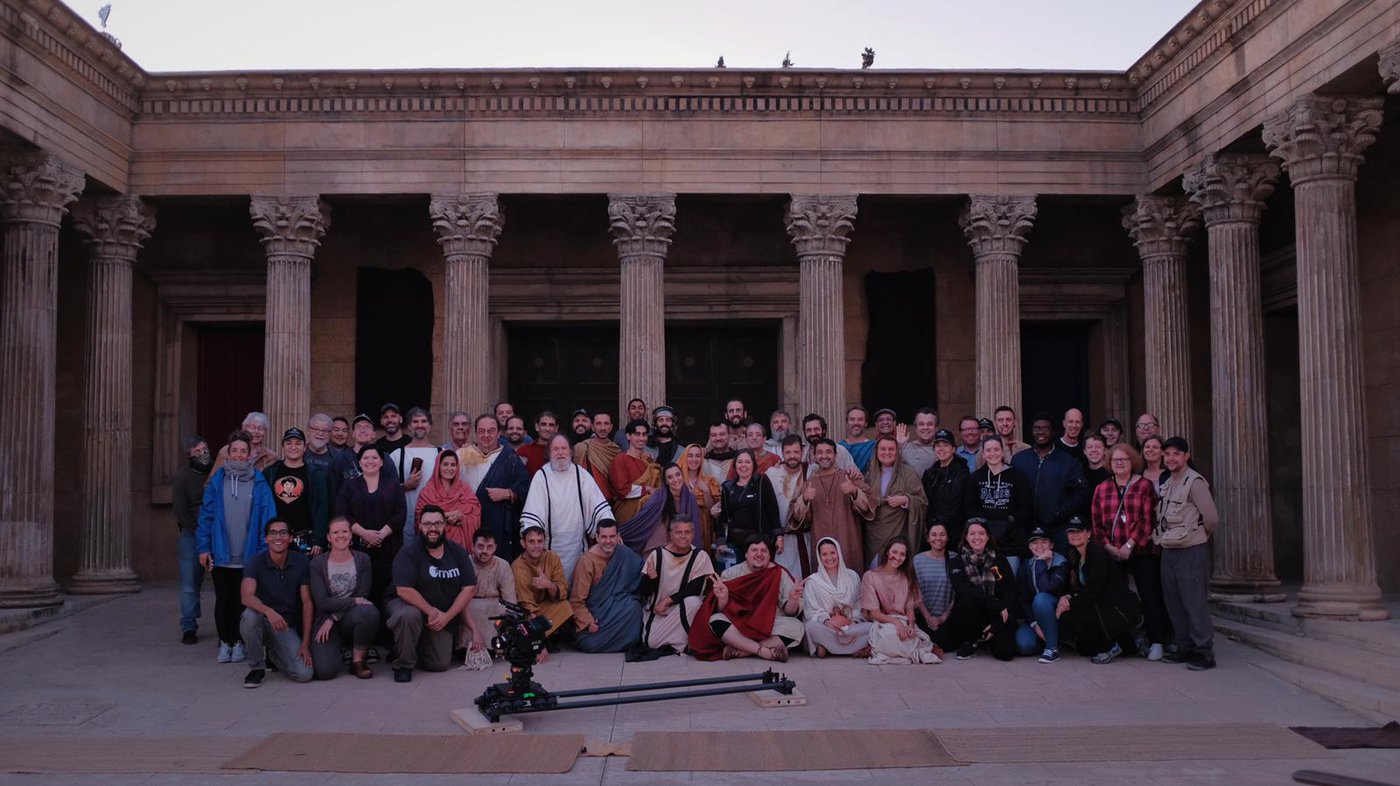 Thursday, November 7
Hola de Espana! (Hello from Spain)
Have we really been in Spain for nearly a week? It doesn't seem possible. There has been a whirlwind of new experiences and emotions all across the board. Through it all, our team has developed a tight-knit, vulnerable, God-designed community and I think that's the best part.
Our journey to Spain started with a long day of travel starting at 4 a.m. We flew from Lincoln to Minneapolis to JFK to Madrid, with about six hours to spend in MPS and much less in JFK. The overnight flight was a new experience for me! The food was tasty for an airplane with plenty of free movies and even a small pillow if you could somehow get comfortable enough to sleep. We landed in Madrid around 8 a.m. Spain time. We were greeted by Hudson and Matt from IMM to chauffeur us to the IMM studio. I'm sure nine exhausted Nebraskans were quite a sight!
Our first task upon our arrival was a tour of the studio, which is in a residential area of Los Hueros, near Madrid. From the outside it's a typical Spanish home, with many balconies all around, and beautiful tiled floors. Inside has been completely redesigned with editing rooms, offices, storage, and apartments. We had to take a break in the middle of the tour for coffee because we were so tired. Apparently, the best way to combat jet lag is to push through the whole day and go to bed somewhat around normal bedtime. Because of this, the IMM team and Hudson kept us busy the first day with a trip to Alcala de Henares nearby to tour the plaza. We saw the birthplace of the Spanish writer, Miguel de Cervantes, who wrote Don Quixote, and the ancient buildings there, including an old university and church. It was absolutely beautiful. For lunch at Taberna Numero Siete, we ate a traditional Spanish cuisine called tortilla, made from potatoes, onion, and eggs. It's nothing like the traditional Mexican tortilla we know in the States, but a savory, creamy, pie-shaped dish. We tried other tapas there as well, including fried mushrooms, cheese made from a mixture of sheep and cow milk, and fried pork belly. Muy delicioso! The rest of the day we spent at the studio playing games or exploring the little town of Los Hueros. We rounded out the day with a team meeting and pizza before retiring to our hostel completely exhausted.
Being well-rested, we attended a Spanish church the next day. Hearing familiar worship songs in Spanish and the Spaniards praising God in prayer was an unforgettable experience. I am reminded of how BIG our God is, how He can understand any language perfectly, and how He unites us as one body. The rest of our Sunday was spent at the studio, helping prepare for the week of shooting and eating more wonderful food prepared by our hosts. Having the weekend to rest and adjust to Spain made us much more effective for the rest of the trip.
Monday was filming week: day 1. Nearly all the crew members met at the studio in mid-morning to pray over the week and load up the vans. Benidorm is about a four hour drive south of Los Hueros and the van ride was a great time to connect with each other and reflect on the trip so far. The landscape along the way was gorgeous - mountainous with many olive farms and small towns. Our destination was Terra Mitica in Benidorm, an amusement park along the southern coast of Spain, known for its accurate structures depicting various ancient eras, including Rome, Egypt, and Greece. Upon arrival, we helped the crew unload the equipment and supplies and organize it for shooting to begin the next day. We then retired to our hotel, and ate at the Norwegian buffet restaurant next door before bed.
The next two days could have been five. They were full of action, with each team member slotted in various departments. Some were presented with the task of getting actors ready, many of whom did not speak much English, with costumes (Kris and April) and makeup (me). Some helped set up the filming locations with props (Keith) or assisting with audio (Jo). Others served everyone by keeping our bellies full with food and our hearts warm with their kinds words and thoughtful presence (Mandy and Deb). Still others drifted behind the scenes to capture cast and crew in action in a different set of cameras (Jared and Brian). The days were long in order to make the best use of the time we had in the park and were capped with dinner at the Norwegian restaurant and a debriefing meeting with the North Pointe team.
One of the thoughts that came up frequently in our debriefings each night was the fact that each member seemed to be well-suited for their roles. Before our trip, we were kind of a "hodge-podge" group of North Pointers who didn't know each other all that well, but were excited for the things God had for us here. We come from so many different backgrounds and are spread across all stages of life and yet, God chose to unite us in this mission of sharing the Gospel in such a unique and widespread way. God was in this in every way possible. It has been an unfathomable experience.
Today is the last day of shooting. It was scheduled in such a way that many of us have free time now, which I think is an astounding grace. God has used even the downtime to build relationships among the cast and crew, for rest and reflection. I have seen my teammates pursue Spanish actors just like Jesus does. I have seen them extend kindness and comfort to the hurting. I have seen them drained of nearly all they have, because they allowed God to use everything within them for His glory. They have taught me that God wastes nothing of our lives. It's incredible to see Him in the big things and the little things. From our larger mission of sharing the Gospel in unreached languages in North Africa to the moments of laughter shared across languages with strangers. Even now, as I am watching my fellow crew members while away the time learning a Spanish dance from the casting coordinator, Cristina, I have never been more convinced of His love, His goodness, and His redemptive power. The entire trip, I have been wondering why God brought me here, what special purpose He wanted me to fulfill. In His grace, it's this. To share with you in written word what I observed and more importantly, what He has done and is doing through our team for people all across the world.
Sydney Brummels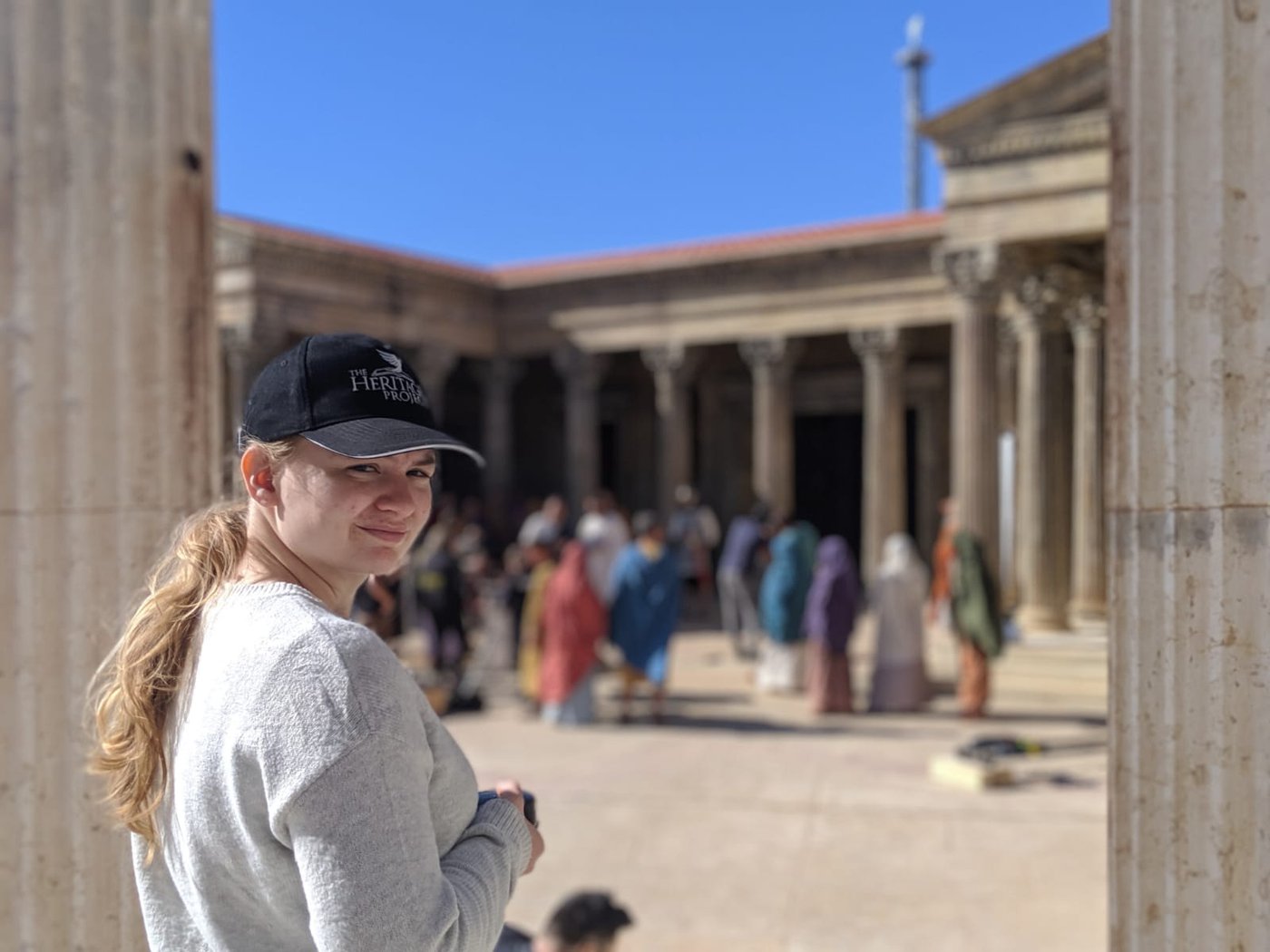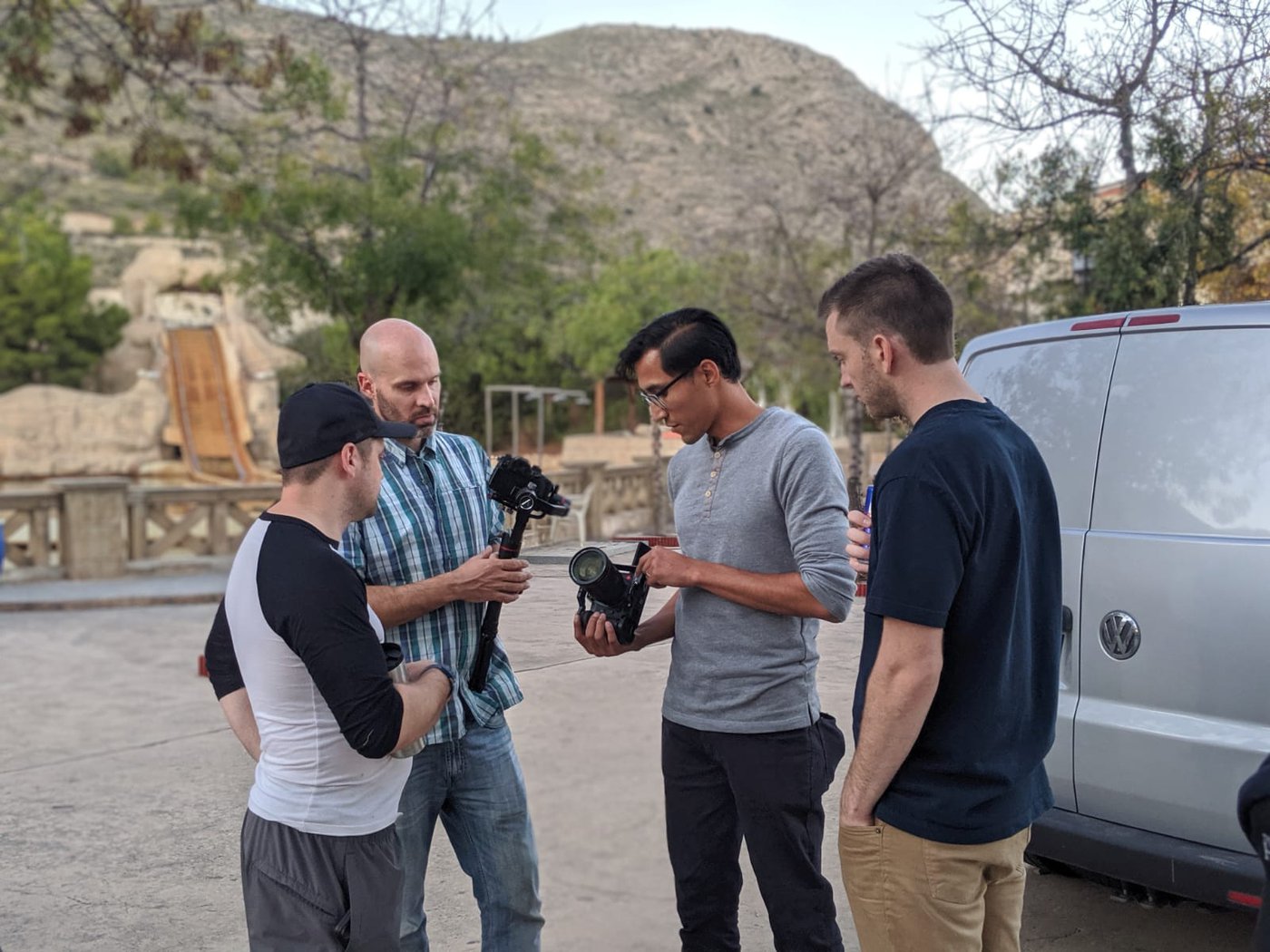 Friday, Nov. 8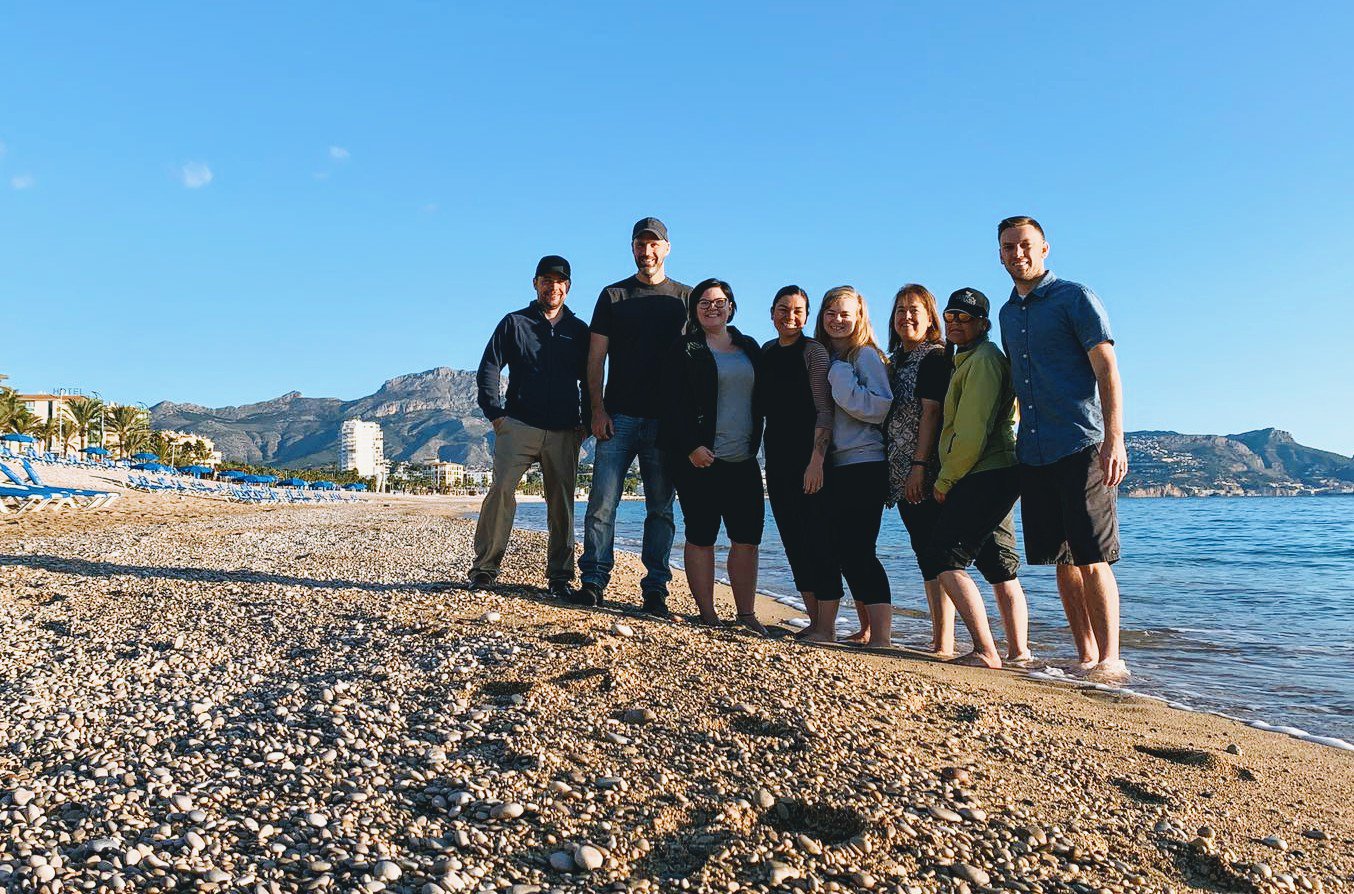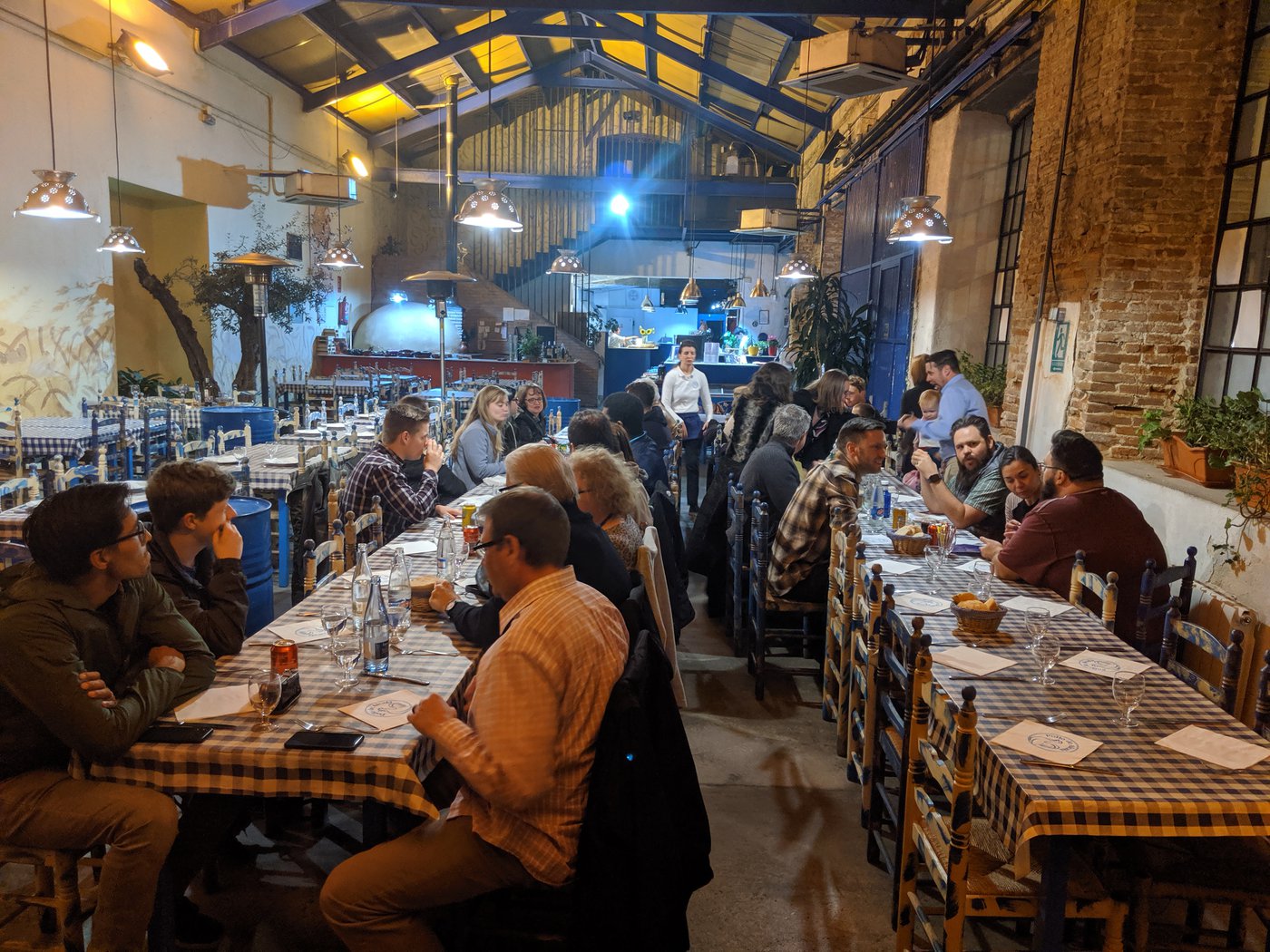 Saturday, Nov. 9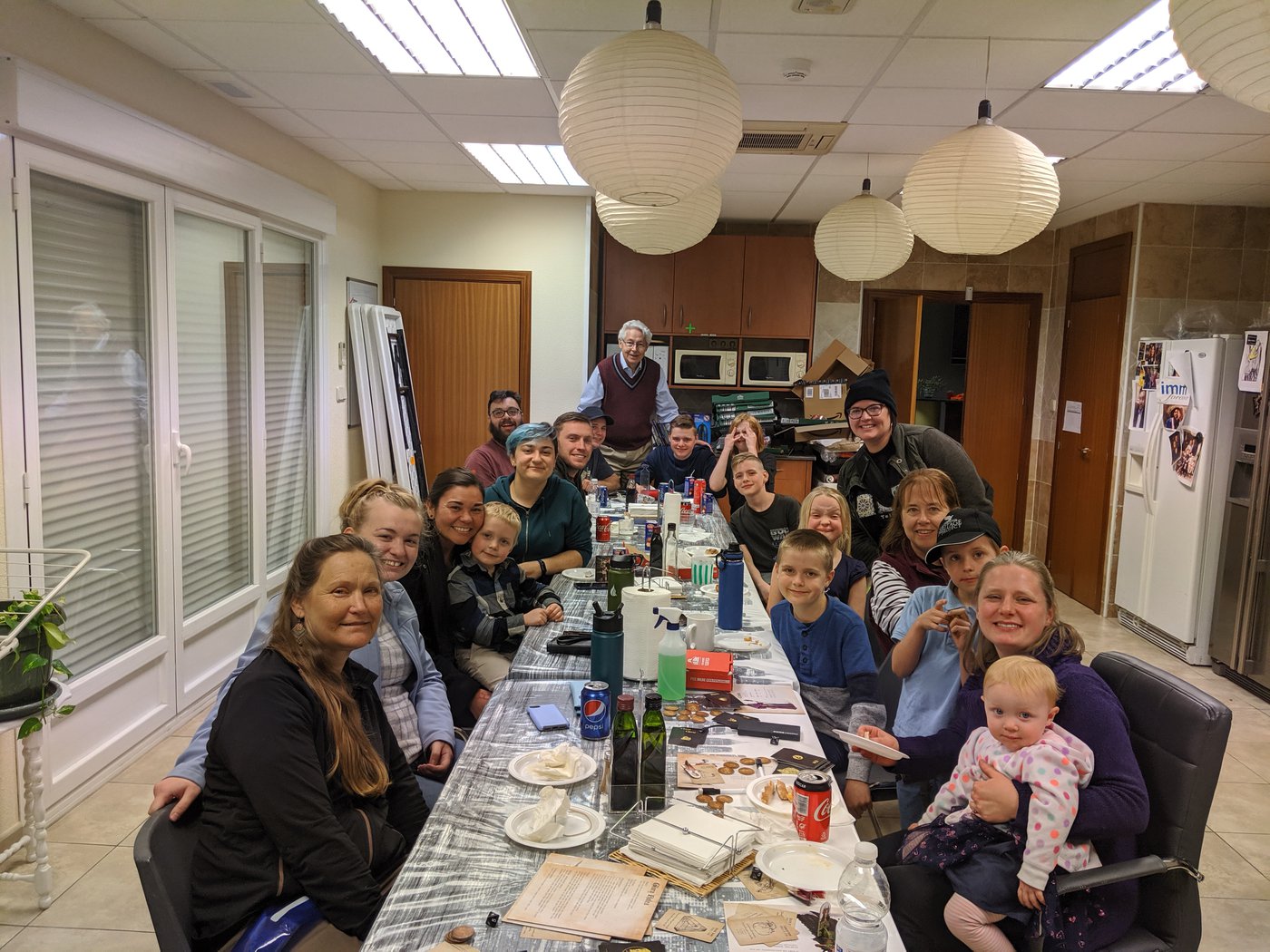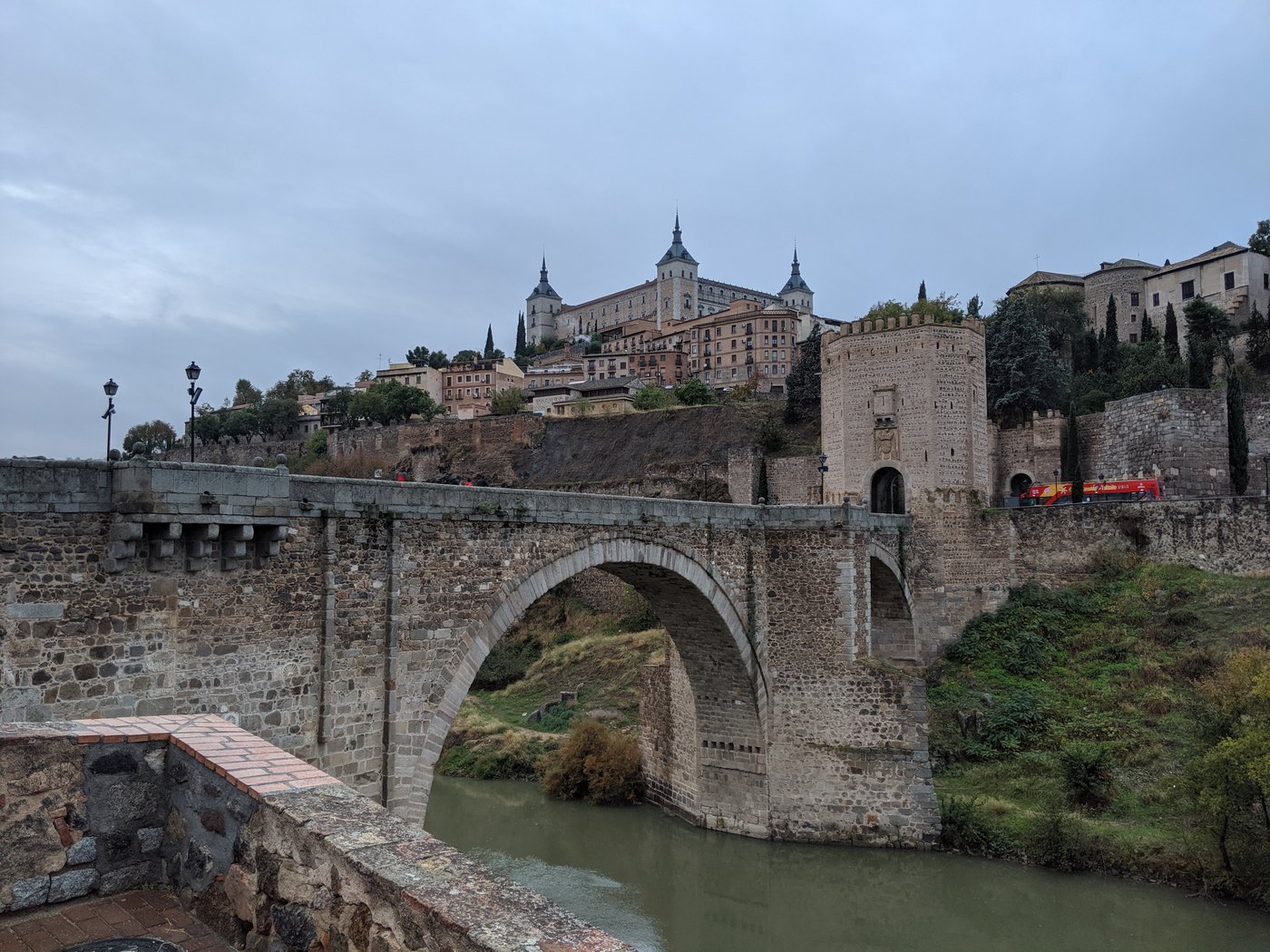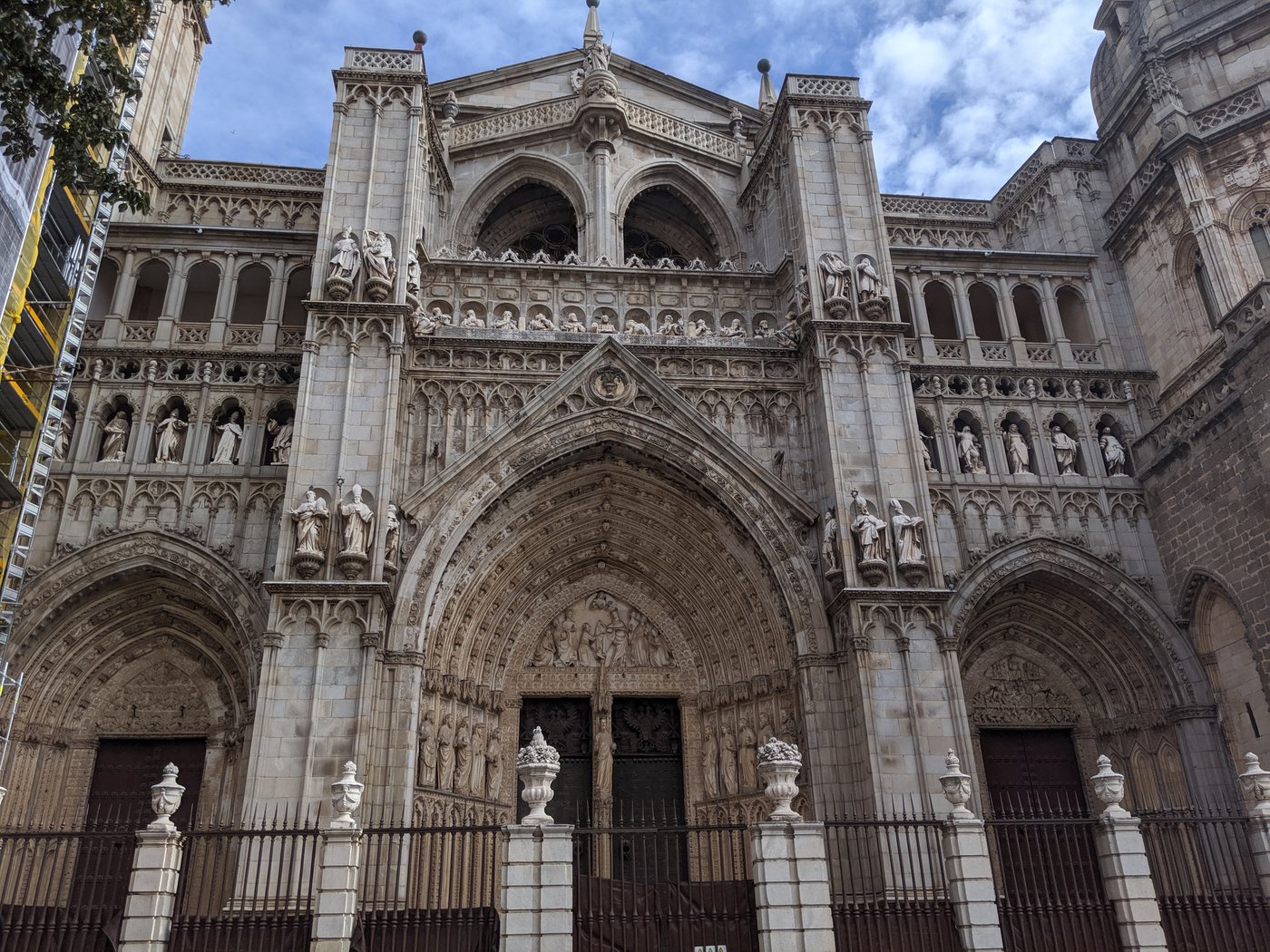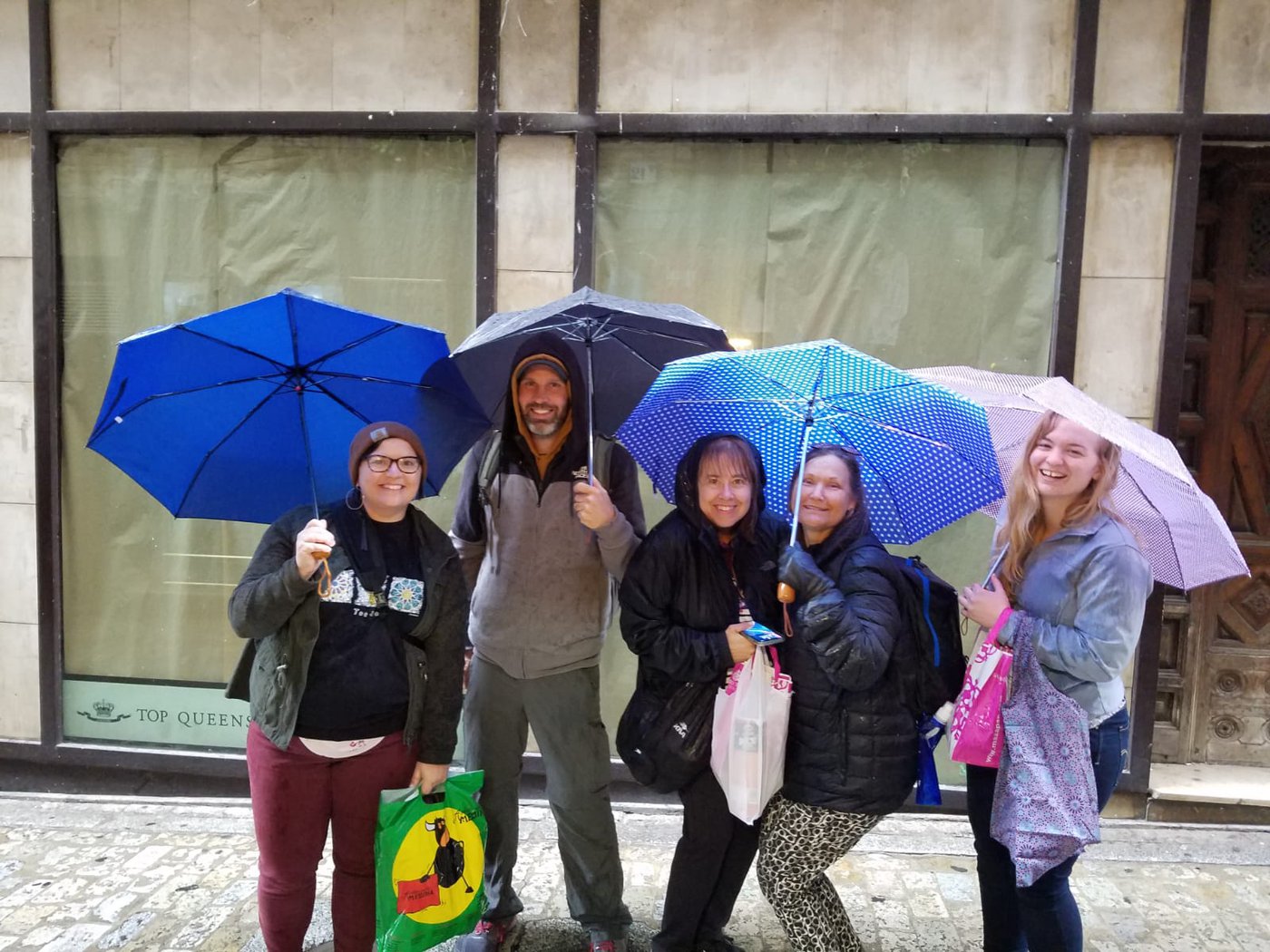 Time is passing quickly since our trip to Spain. I can't believe we've been back for nearly two weeks. Something about routine seems to make time speed up.
I am overwhelmed with gratitude that God chose our group to go on this trip. I am in awe of His power in bringing people together. I excitedly sought out my fellow team members at church last Sunday, and it was odd to remember the time before the trip when I hardly knew many of them. To think we had walked by each other week after week, not knowing we'd ever grow closer than that. I am thankful God had other ideas.
I am also so thankful God allowed us the chance to encourage Hudson, Kristina, and their family and the IMM team in Spain. That is what our last few days consisted of.
First, though, let me take you back to Thursday evening.
Just when I thought I had experienced as much glory, awe, and praise as I would in Spain, God one-upped Himself. He exceeded my wildest expectations.
As I mentioned before, Thursday was the last day of filming. We wrapped up, packed up all the equipment, and celebrated by going to a new restaurant in Benidorm. (Have I mentioned we were extraordinarily well-fed? This was not a typical mission trip!) Amidst the tapas we shared, I saw God working. He gave April and I the opportunity to speak with the actors that were on set that day. We tried to communicate in the limited Spanish we knew, and they tried to communicate in the limited English they knew. It was so fun. Thankfully, Sean from IMM was able to be our translator for much of it. I was touched by how sorry the actors felt that they didn't know more English. If anything, we should be the sorry ones, coming to a country where we didn't fully understand the language. Yet, we were able to laugh and share our favorite music. We even created an inside joke - Theaterman! I was amazed at how we were still able to interact despite the language barrier.
Still, God was not done with these actors. As we were getting ready to head back to the hotel for our team debrief, Kris and Brian invited them to come along, to experience our Bible study. Thankfully, Miriam, the makeup artist who had been attending it all week, would be able to translate.
It was surreal, watching Hudson, Jared, Brian, and others on our team share the Gospel with the five Spaniards, like something out of someone else's life. I could only observe in awe. The actors asked questions and we did our best to explain Jesus to them. I couldn't believe God has entrusted us with such an important conversation. And I knew none of it would have happened if God hadn't already been working in their hearts through other people in their lives, especially the crew of IMM.
Too soon, they had to leave, and I felt an overwhelming peace. I watched eagerly as each of my teammates hugged each Spaniard goodbye. (In Spain, it's customary to say goodbye to everyone before leaving a get-together. Usually with a hug and a kiss on each cheek.) Vincente, one of the actors, even had tears in his eyes. Deb took the goodbye as an opportunity to speak the truth of Christ to each one directly. As I watched it all unfold, I imagined meeting these people again, this time in heaven, with joy that we could finally understand each other. I pictured how we would sip coffee and share our stories, praising God that He had brought us all together again. How incredible would that be?
I do not know if any of them have accepted Christ. This, I think, was the hardest part of leaving Benidorm for me. Because now I have to trust. I have to leave them in God's caring and capable hands and trust that He will bring them to Himself. I have to depend on God and His promise that He will not stop until He completes the work He has started in them. All that's left for me to do is pray, so I will. I pray for a local church to come alongside them and teach them. I pray for friends in their lives that are like the friends I have been mercifully given -- Jesus-loving and kind, thoughtful and encouraging. I pray that God will quell my unbelief with His power, and my hopelessness with His light. However unlikely it is that we will see them again, they are seen by the Father. Not one of their days is outside of His sovereignty. He is stretching and growing my trust in Him and forever I am thankful His faithfulness does not disappoint.
Understandably, the next day we were all exhausted, both emotionally and physically. Our North Pointe team woke up early (as in 8 AM) and walked down to the beach to see the Mediterranean Sea before we left. The early morning sun danced on the waves and sparkled on the coastal mountains. We walked in the cool, salty water and picked rocks, smoothed and whitened by the salty water. We took many pictures and laughed together. God made no mistake in the timing of our beach excursion. He gave us a precious moment to praise, reflect, and enjoy Him in a stunning piece of His creation right when we needed it. How beautiful is our God.
We spent the rest of Friday traveling back to the IMM studio, helping unload the equipment there, meeting Hudson's family, and attending the wrap party dinner at Pollo de Alcala. I remember sitting at that dinner, overwhelmed with affection for every person I met there. I will never get over God's power and heart for bringing people together. He is a God of restoration, of community, of relationships, of growth. When He brings people together for His purposes, it's absolutely breathtaking to behold.
Hudson, Kristina, and their family are such a treasure. We spent Friday night and Saturday with them, encouraging, laughing, sharing stories. Again, I am struck by the odd idea that they were once strangers to me, that I once looked at the photo now pinned above my desk and knew them only as "missionaries North Pointe supports". I look at the same photo now and I wonder how school is going for each one, which hymn Hudson is teaching them this week, how Kristina's friendships with Muslim women are going, and what new jokes their young boys have since made up. What God can do with only two days is astonishing. Though I shouldn't be surprised; Jesus took only three days to rise from the dead.
On Saturday, we explored the nearby city of Toledo with the Shires and our guide from IMM, Sean. We visited the oldest blacksmith shop still in operation and gawked at the vast delicate architecture of the venerable cathedral. We wandered through the winding, bricked streets and into tiny shops along the way. It's fascinating how old the city was, how many feet must have touched these aged stones, how the shops were fitted into the buildings, molded by the architecture, not the other way around. Midway through our visit it began to rain and we laughed as we splashed through the puddles to find umbrellas and eventually warm coffee at a Starbucks. Once the rain let up, we trekked back to the van, posing for pictures often. Toledo is truly beautiful.
That evening was filling in the best way possible. Not only did we stuff ourselves with pizza, we talked and laughed and prayed. We heard about how Brian and Kris shared the Gospel plainly with Miriam, the makeup artist, as she spent the day with them and their exchange student's parents. We rejoiced in all that God had done with the week and all that He would continue to do through the ministries we would soon leave behind in Spain and France.
Through all of this, God has proved that He has a purpose for each of us. His purposes are not general, not thrown together carelessly as though He forgot until the last minute, not mixed together like a stack of cards that we then draw from, hoping for the luck of the draw. He whittles, crafts, and thoughtfully designs the specific purposes He has for each of us. He wraps them in His grace and goodness and presents them to us, like a proud father giving his child a treasured gift, eager to see the joy it brings. Certainly, this trip and the purposes He had for us there were a treasured gift and it is with joy that I will reflect on and cherish it for years to come.