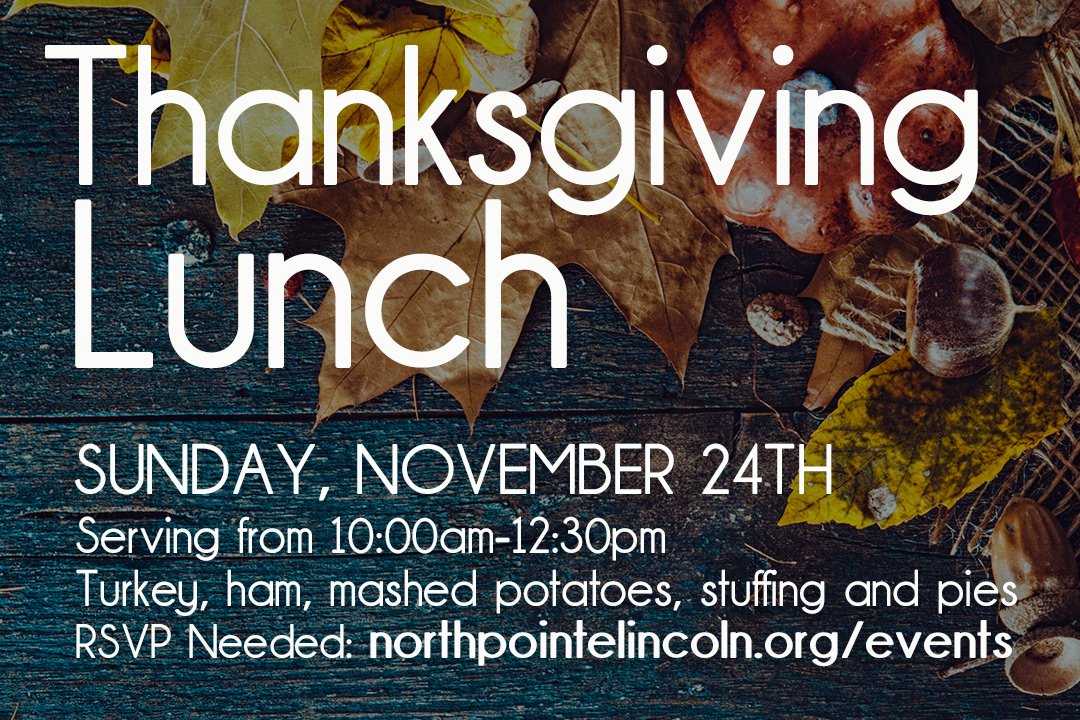 DETAILS
ALL-CHURCH THANKSGIVING LUNCH
Join us Sunday, November 24th, for our annual Thanksgiving Lunch!
We will be serving turkey, ham, mashed potatoes, stuffing and pies from 10:00am til noon.
The cost is $9.00/adult, $5.00/child (3-9 yrs. old), Free (birth-2 yrs. old).
Please RSVP by Nov. 19th so we can order the correct amount of food.
IMPORTANT DETAILS:
1) We are still looking for food line volunteers, especially during 2nd service, volunteer HERE.
2) We are looking for people to bring pies to help us out. Let us know HERE if you plan to bring a pie.
3 ) We will be collecting donations for the People's City Mission. Items we are collecting are: a) Medication (cold/sinus/ flu meds) b) Diapers c) Shampoo/body wash - travel sizes.
4) Let us know you're coming by tomorrow! RSVP HERE.
We are looking forward to spending Thanksgiving Sunday with our church family!
- North Pointe