Visiting North Pointe...
We know meeting someone for the first time can be intimidating, and going to a new church for the first time can be even more nerve-racking, especially if you are bring your little ones with you. We want to help make your first experience at North Pointe a great one! Sometimes the difference is simply being prepared. Let us help answer as many questions before hand as possible to help you have the best experience possible at North Pointe!
---
SERVICE TIMES
*COVID-19 ADJUSTED HOURS:
Join us for one of our three services venues:
1) Outdoor service at 9:00 AM, no registration needed, mask are not required, and we encourage you to bring your own chair.
*9:00 AM - Kids Ministry: Inside (please wear a mask to drop off/pick up your kids) See more details below.
2) Indoor service at 10:30 AM, mask required.
3) Online service at 10:30 AM.
---
PRE-COVID HOURS:
North Pointe meets every Sunday and offers two identical services:
9:00 AM | 10:30 AM
Kids Ministry is offered for birth -5th graders during both services.
Student Ministry (6th-12th grade) is offered at 9:00 AM as well as Youth Group on Wednesday's at 6:00 PM.
LOCATION & DIRECTIONS
North Pointe is located on the northwest corner of Lincoln, Nebraska at 2224 Fletcher Ave behind the 7 Day Furniture Store. Clicking here for driving directions.
---
What can I expect?
How long is a CHURCH service?
In total, a service is about 60 minutes in length. Services begin with the band leading the church in music - song lyrics are projected onto the screens so you can sing along and engage with our worship. After the music, one of our pastors will share an encouraging and hope-filled Bible-centered message from our current teaching series.
What's the culture like?
Sunday's at North Pointe are exciting, casual, welcoming, and relaxed. Come as you are and expect to feel welcomed as our guest.
What about my kids?
We believe that kids should have a blast and walk away knowing that Jesus loves them every single week - and in Kids Ministry, we make this a priority. The other thing we make a priority is your children's safety. Because of that, we have a detailed check-in process for our Kids program the first time that you visit. You'll want to leave yourself an extra ten minutes to get signed in. North Pointe's Kids Ministry is offered at every service for kids birth through 5th grade.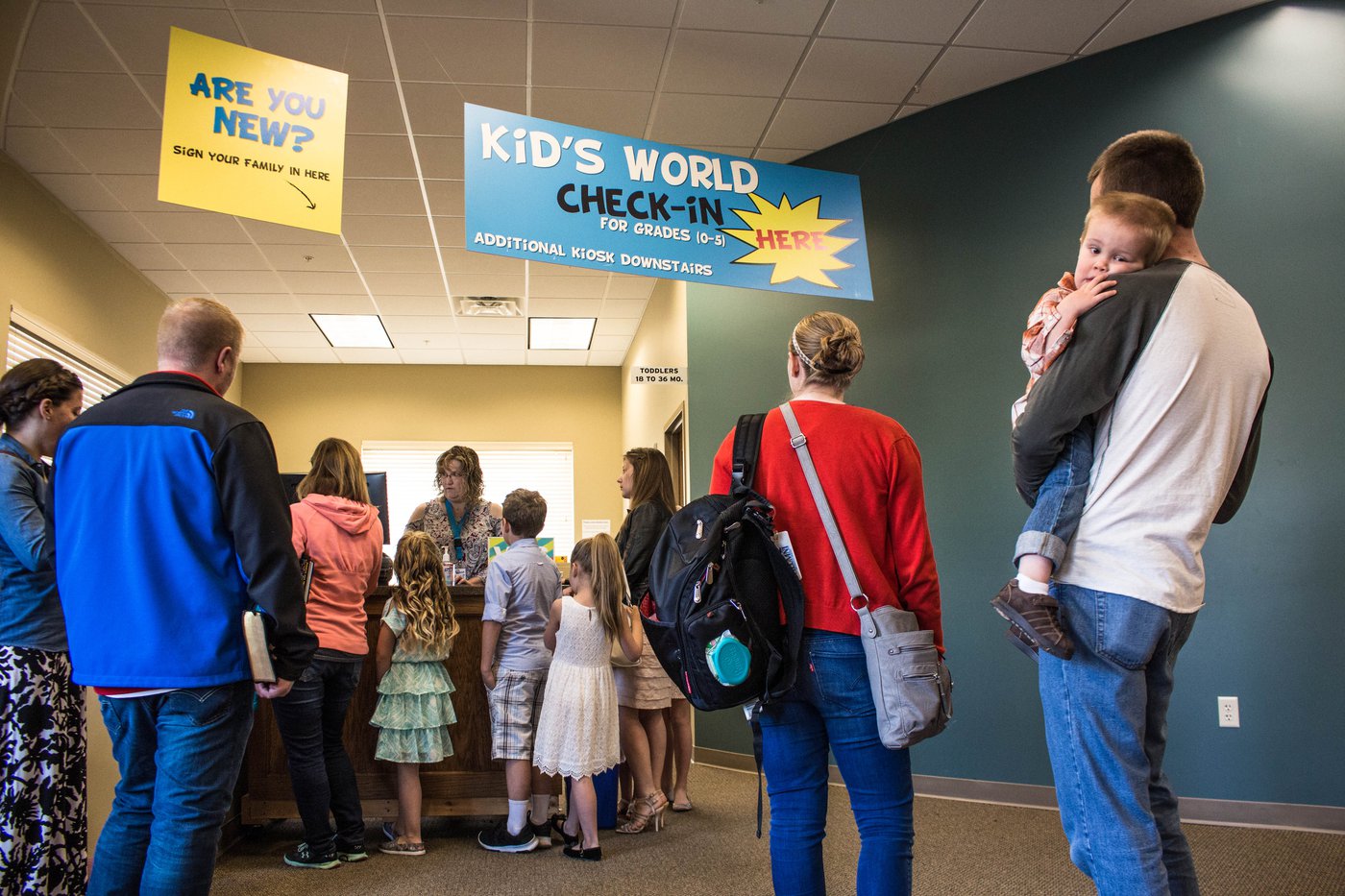 Ready to check out North Pointe in person? We can't wait to meet you. To make the check in process go even faster for your kids, simply fill out the form below and we'll make sure to have them ready for check in as soon as you arrive, no waiting!
---